How to Improve Last Mile Delivery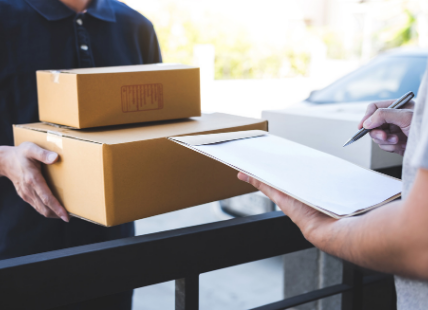 Changing customer expectations, with a focus on same day and next day delivery, calls for business owners to pay attention to their last mile delivery processes. It is important that you work towards an improved approach to seamlessly meet customer needs. Last mile delivery is an integral step in the shipping process, and one that can make or break your reputation, as well as your relationship with customers. Consider the following measures to optimize your last mile delivery process.
Choose Partners Across the Country
With next day and same day delivery becoming the norm, businesses are challenged to find shipping partners that make each haul more efficient. This often means making each journey shorter, so working with a company that has partners across the country is essential.
Ensure you have a trusted network of shipping allies that can ensure every delivery is timely.
Choose a Single Point of Contact
While it is important to maintain relationships with a broad range of shipping partners, these connections should be managed efficiently through a single point of contact. All parties should know who to turn to for questions and concerns. Using a single point of contact can also make it easier to ensure a seamless process, avoid confusion and promote transparency.
Improve Return Management
Put processes in place so everyone involved in the delivery process understands how to manage returns. Make sure that:
Customer service is prioritized. The customer must trust that their return will be processed quickly and without hassle, to maintain customer loyalty.
Current delivery processes are assessed. Are items getting damaged or lost? What can you do to prevent returns from happening?
An exceptions process is in place for when things don't go to plan. Ensure last mile shippers know how to serve customers there and then.
Your shipping partner has tools to efficiently record the reason for refused delivery. Greater understanding can help you improve, and even eliminate products that are not meeting customer expectations.
There are various options in place for refused items. It might not be most financially viable to have them returned. Allow trusted partners to make these decisions for you to reduce financial loss.
Use Advanced Technology
Customer expectations have become more pressing, but the technology available to help us meet them has also advanced. Choose a logistics partner that has technological equipment available to make the most of real time delivery data. Here are some of the advantages:
Statistics can provide insight into how you can optimize your supply chain in entirety.
It can ensure visibility. Bottlenecks and consistent delays can be identified, and eliminated to optimize costs. Unexpected, incidental delays can be identified and worked around more efficiently.
Return trends can be recognized, enabling you to eliminate problems that only your customers were previously seeing.
Apply Best Practices Throughout the Supply Chain
Although last mile delivery is the focus of this article, every part of the supply chain must work together to enjoy success. Work with a 3PL that can provide an end-to-end solution. A 3PL can communicate with a vast array of shippers on your behalf, and can provide the data and expert industry insight you need to revolutionize your transportation processes.
We can vastly improve your supply chain and last mile delivery processes.
Contact us today to learn more about our end-to-end transportation services, including warehousing and last mile delivery.
Healthcare Logistics 101 COVID-19 has had a significant impact on healthcare practices, staff and processes. If you don't already outsource your healthcare logistics, now may be the time to act. This article will help you better understand what healthcare logistics includes and how it can help your business. How Can Healthcare Logistics Help My Team? Flexibility to Meet Your Neesd. One of the great things about working with 3PL is that you can plick and choose from the services you need. Your 3PL team should have the experiience and ability to provide all related services, and be able to increase and decrease the services they provide for you as and when required. Next time you need to send or received PPE urgently or need to open a temporary facility due to an influx of patientss, your 3PL will be by your side to help make this happen as efficiently as possible, and ahve the flexibility to meet your needs. Save Time & Money. Your team is doing essential work. Give your internal team members the time they need to focus on their areas of expertise. A professional 3PL will be able to use its expertise to get the job done quickly and streamline processes. Working with 3PL can also help you save money. 3PLs may also benefit from preferred pricing and know how and when to negotiate. Combined Healthcare & Logistics Expertise. Choose a 3PL team with specialist healthcare experience. It is essential that you feel you can trust your 3PL team to handle, deliver, move and install high value equipment and have an understanding of your industry. A 3PL will have logistics expertise that your internal team can't match. If you choose a 3PL with healthcare logistics experience, they will be able to combine their healthcare industry insight with their knowledge of logistics to provide optimal support and help you move towards more efficient processes. Get Started Now. We specialize in healthcare equipment logistics and medical relocations. Contact us today to learn more about how we can help. Learn more at www.beltmannlogistics.com