Review Your Shipping Strategy for Success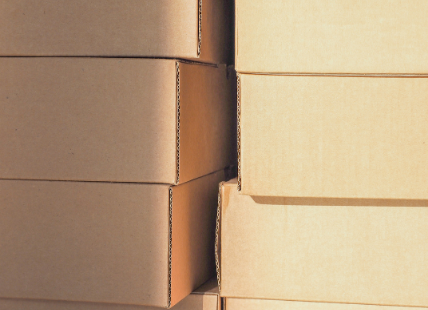 A successful supply chain requires data, insight and a shipping strategy that you can depend on. Review your current partnerships and abilities to ensure you're on track for success.
Review Your Internal Processes
If you're managing your shipping internally, it may be time to audit your processes and see whether this strategy is working for your team.
Internal review may show successful processes for the dedicated supply chain manager with a vast knowledge of business needs and relationships. However, organizations relying on busy team members that are required to split their focus in order to manage the supply chain will likely see that vast improvements can be made.
Consider the following:
Do you have a dedicated team member managing your supply chain or shipments, with sufficient logistics knowledge?
Are you keeping up with competitors in terms of efficiency and customer satisfaction?
Do you experience frequent bottlenecks, customer frustrations, or issues with shipments reaching their destinations on time?
Are you able to secure affordable pricing from carriers and shipping partners?
Is your team able to invest enough time into your supply chain to regularly review and optimize processes, lower costs and increase efficiencies?
Review Your Carrier Pool
Take a look at what carriers you're working with and how they are assisting you. Think about whether your current carriers are meeting your needs. Audit these processes and relationships:
Pricing: If you've worked together for a long time, do you have a discounted or competitive rate in place?
Location: Are your carriers conveniently located for the majority of your shipments?
Reach: Are they expansive enough to offer scalable services as you grow?
Communication: Are your carriers responsive and easy to communicate with?
Trust: Do you trust your carrier to have a back-up plan?
History: Do you have a history of success working together?
Turn to a Trusted 3PL
Finally, review your 3rd Party Logistics (3PL) team, or research the benefits of working with a 3PL if you aren't currently doing so.
A professional 3PL team will manage all aspects of your supply chain, or take care of individual shipping and logistics tasks as required. They're scalable, and will provide the right services for your business needs.
Working with a 3PL team will remove the pressure from overwhelmed employees working with carriers, enabling them to focus on their roles and excel at the tasks they do best.
A good 3PL will work with multiple carriers and may have discounted rates available to them, helping to ensure costs are minimized, and your supply chain is optimized.
They'll also have access to the latest technology and the ability to gather data, to keep track of every shipment and work towards cost-saving improvements.
Contact Beltmann Integrated Logistics
To improve your shipping strategy and find out more about whether working with a 3PL team is right for your business, contact Beltmann Integrated Logistics today. With freight management, transportation, FF&E, warehousing, facilities logistics services and more, we can improve your supply chain.
Healthcare Logistics 101 COVID-19 has had a significant impact on healthcare practices, staff and processes. If you don't already outsource your healthcare logistics, now may be the time to act. This article will help you better understand what healthcare logistics includes and how it can help your business. How Can Healthcare Logistics Help My Team? Flexibility to Meet Your Neesd. One of the great things about working with 3PL is that you can plick and choose from the services you need. Your 3PL team should have the experiience and ability to provide all related services, and be able to increase and decrease the services they provide for you as and when required. Next time you need to send or received PPE urgently or need to open a temporary facility due to an influx of patientss, your 3PL will be by your side to help make this happen as efficiently as possible, and ahve the flexibility to meet your needs. Save Time & Money. Your team is doing essential work. Give your internal team members the time they need to focus on their areas of expertise. A professional 3PL will be able to use its expertise to get the job done quickly and streamline processes. Working with 3PL can also help you save money. 3PLs may also benefit from preferred pricing and know how and when to negotiate. Combined Healthcare & Logistics Expertise. Choose a 3PL team with specialist healthcare experience. It is essential that you feel you can trust your 3PL team to handle, deliver, move and install high value equipment and have an understanding of your industry. A 3PL will have logistics expertise that your internal team can't match. If you choose a 3PL with healthcare logistics experience, they will be able to combine their healthcare industry insight with their knowledge of logistics to provide optimal support and help you move towards more efficient processes. Get Started Now. We specialize in healthcare equipment logistics and medical relocations. Contact us today to learn more about how we can help. Learn more at www.beltmannlogistics.com