Why Understanding Client Needs is Essential to High-Quality Asset Recovery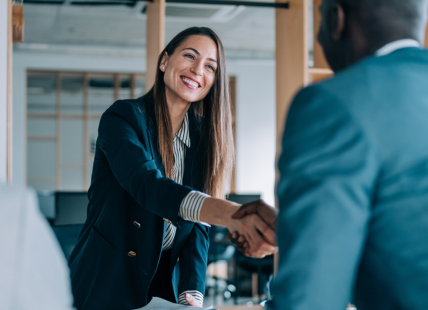 Asset recovery and warehouse logistics are integral parts of transportation asset management. Beltmann Integrated Logistics uses advanced technology and best practices to provide the very best in all these services. At Beltmann, the key to managing expectations and providing the best in customer service involves flexibility, creativity and the ability to truly understand our clients' needs. With over twenty years in logistics and asset recovery, we know that communication and understanding are essential to our success. To elevate client experiences, we start with our time-tested approach to managing expectations.
Understanding Your Needs
The first step to providing great asset recovery services is to understand our client's unique needs. In the case of asset recovery services, clients may have a specific asset that needs to be recovered from a particular location. Logistics companies must identify their client's needs and expectations by asking the right questions. Documenting the client's requirements will ensure a clear understanding of the scope of work, timelines, and deliverables.
Clear Communication
Setting clear expectations upfront is vital to asset recovery success. Logistics companies should provide regular updates to their clients about the progress of the asset recovery process. Being transparent about challenges and setbacks will help build trust. We also respond promptly to client inquiries to demonstrate our commitment to delivering quality services.
Set Realistic Timelines
Accurately estimating the time required for each step of the asset recovery process is essential. Logistics companies should include buffer time in their timeline to account for unexpected delays. Communicating changes to the timeline is crucial to managing expectations and avoiding surprises.
Manage Scope Creep
Scope creep is when a client's requirements or expectations change during asset recovery. Logistics companies should identify scope creep early on and communicate the impact of changes on timelines and budgets. We will always be transparent and negotiate changes to the scope with you, to ensure that our expectations are aligned and the asset recovery process stays on track.
Deliver on Promises
Ensuring that the final results meet your expectations is essential to delivering quality asset recovery services. Logistics companies should conduct quality checks before delivery and follow up with the client after delivery to ensure satisfaction. Delivering on promises will build a strong client relationship, leading to repeat business and referrals.
Beltmann Integrated Logistics: Delivering Great Service Every Time
Providing high-quality customer service is essential in the logistics and asset recovery industry. Beltmann Integrated Logistics has been providing asset recovery solutions for over twenty years.
Our solutions include:
Properly managing expectations is another way to deliver excellent service. Providing successful, flexible solutions is a group effort. Our team can work with you to deliver exemplary results. Beltmann Integrated Logistics is more than a vendor for your company, we're an extension of your staff. Please contact us to discuss your unique needs.