Don't Get Rolled Over by Your Retail Rollout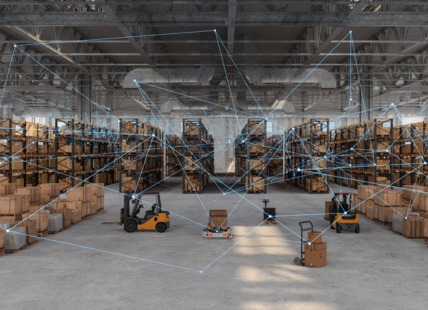 Rollouts are complex and challenging endeavors that require careful planning, coordination, and execution. Whether it's a new product, service, system, or technology, the rollout process can be exciting and intimidating. The stakes are high, as the success of a rollout can significantly impact a company's reputation.
With a national retail rollout on the agenda, and the intention to roll out across the country to thousands of locations within a short timeframe, the pressure to get it right is even greater. We'll look at what a rollout is, retail rollout strategy, and how Beltmann Integrated Logistics will provide you rollout solutions for all industries, including multi-site retail rollout services.
What is a Rollout?
A rollout is a process of introducing a new product, service or technology to the market in a controlled and organized way. Rollouts are the logistical procedures of getting products from a manufacturer to distribution points and stores. Rollouts may involve moving different types of products across the country and are used by many industries including:
Retail
Manufacturing
Technology
Healthcare
Financial Services
Government Agencies
Effective rollouts are critical for the success of new products or services and can impact a business's reputation and even financial bottom line. The goal is to make the transition as smooth as possible, minimize disruption to you and your organization, and maximize benefits to your customers.
Rollouts and reimaging of stores or restaurants can be a monumental task. The good news is it doesn't have to be. Retail rollout companies like Beltmann Integrated Logistics have the expertise needed to craft a solution that will take all the complexity out of the project for you and your team. At Beltmann Integrated Logistics, we use time-tested standard operating procedures, the latest technology, and a proven track record of delivering as promised, regardless of the scope or location.
Crafting a Retail Rollout Strategy
How do we do it? We start with the end in mind and work backward to craft a retail rollout strategy that meets your needs. Each project or rollout has unique needs and challenges; our team is accustomed to this. We prepare a thorough assessment of your needs. Throughout the rollout, we monitor, track progress, and adjust when necessary. Beltmann Integrated Logistics takes ownership of the entire process, so you don't have to.
Beltmann Retail Rollout Services & Logistics
From freight to warehousing and consolidation, white glove delivery, and project management, we handle all aspects of the process in-house. That means you'll have a single point of contact from the beginning to the successful end. Whether you're completing a national retail rollout or looking for multi-site retail rollout services, our seasoned team will take pride in providing exemplary service. Please contact us today for a free consultation.