The Benefits of Logistics Modeling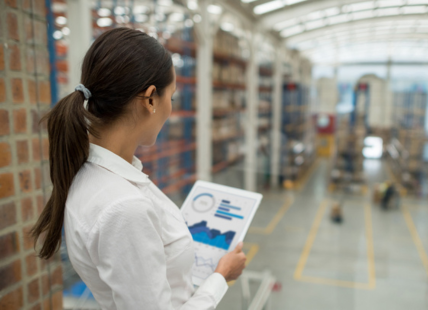 In today's fast-paced environment, businesses face numerous challenges when delivering products to customers quickly, efficiently, and cost-effectively. Beltmann Integrated Logistics services provide end-to-end solutions for managing the flow of goods from suppliers to customers, ensuring that products are delivered on time and in the right condition.
Here, we explore the importance of logistics modeling and how it can be a critical tool for companies looking to keep their supply chain competitive and make informed decisions in today's fast-paced business environment.
What is Modeling?
Modeling, by definition, is a process that involves using data analytics and statistical techniques to make informed decisions; "logistics modeling" is modeling a solution for your unique logistics needs.
Modeling is used in many industries. You might hear terms including "retail modeling", "business modeling" and "logistics modeling". Retail modeling may include demand forecasting, pricing strategy analysis, customer behavior analysis, inventory management, sales optimization, and customer segmentation. To simplify it further, modeling uses tools to make intelligent decisions about your business.
Logistics modeling can help you streamline your supply chain and processes. Beltmann Integrated logistics can help you develop your business or retail supply chain model.
How Does Logistics Modeling Work?
The goal of modeling is to enhance your business or retail logistics processes. For retailers, logistics modeling can lead to improved sales, profits, customer experience, and business performance. Retailers can optimize their supply chain, reduce costs, improve delivery times, enhance customer satisfaction, and gain a competitive advantage with a logistics model that meets their unique company needs.
Beltmann Integrated Logistics has hundreds of warehouses, carriers, and local service providers who are carefully selected to ensure we always deploy optimal resources. Beltmann Integrated Logistics is not merely a vendor for your company, we're an extension of your staff with a clear understanding of our responsibility to replicate.
Modeling and Retail Logistics
Beltmann Integrated Logistics has been providing retail logistics services for over 20 years. We don't only model and present. We also execute. We offer a range of services, from transportation, freight forwarding, and warehousing, to order fulfillment and returns management.
We offer flexibility, so that retailers can pick and choose what is most important to their business now, and adjust their chosen services as their needs change over time. As part of the modeling process, we'll meet with you and your team to do a complete needs assessment for your business and prepare a list of ideas and solutions.
Beltmann Logistics Modeling Services
At Beltmann Integrated Logistics, we offer solutions by tailoring a custom program specific to your modeling needs. Our team takes the complexity out of the process.
Our cost-effective services offer an efficient way for companies to gain access to our expertise and resources. With a proven track record of delivering high-quality results, Beltmann Integrated Logistics can assess your needs and work with your team to refine your supply chain. Whether you need freight management, warehousing and consolidation, white glove delivery or project management services, our team can take the complexity out of the process. Contact us for a consultation today!