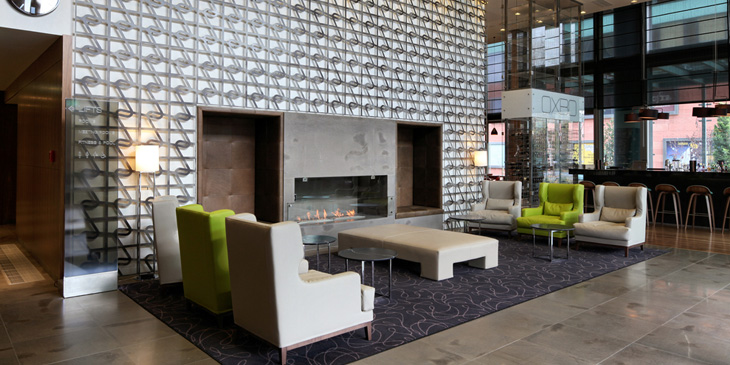 When you see the initials FF&E or FFE, it stands for furniture, fixtures and equipment. This acronym is used to describe items that aren't a permanent connection within the structure of a building or its utilities. Also, they are not typically part of the contract between the owner and the building contractor. This is usually a business administration aspect of the contract that accountants use when coming up with a value for a building.
So now that we know the technical definition of FF&E, what are they really?
Examples of FF&E include chairs, computers and other electronic equipment, conference tables, desks, and partitions. It's important to note that FFE DOES NOT include any consumable products, like food, drink or paper products, floor finishes, wall coverings and tiling, or plumbing fixtures like faucets. It also does not include reception desks or similar built-in millwork.
So why should we concern ourselves with FF&E? It's important to take this into account because in most cases the FFE is provided by the business owner or interior designer and something that is not required by the general contractor as part of the contract. It's critical that FF&E is included in the definition of scope document that is readily available to all parties in the initial stages of construction. FFE is usually not shown in the blueprints of the construction design. If it is, it's usually just a representation for size and scale. As long as everybody involved in the building construction process uses the same definition of what FFE is, there shouldn't be any delays or additional costs.
Why is FF&E important?
Some people argue that FF&E is only related to costs with interior design. But every building has some aspect of cost related to equipment, furniture, and fixtures. This is why they need to be considered when figuring the total cost of construction to the owner. Whether it's new building construction or expanding an existing business with added construction, everything that goes inside of it - FFE, is a major expense. If it's not taken into account by the owner as part of the total construction, it can turn into a huge problem with unexpected costs.
Furniture, fixtures and equipment (FF&E) are an important consideration for businesses, and in particular for the hospitality, retail, and medical industries. FF&E product displays for retail businesses, computer and office furniture for hotels, and all kinds of equipment, including computer and technical, for medical facilities need to be considered.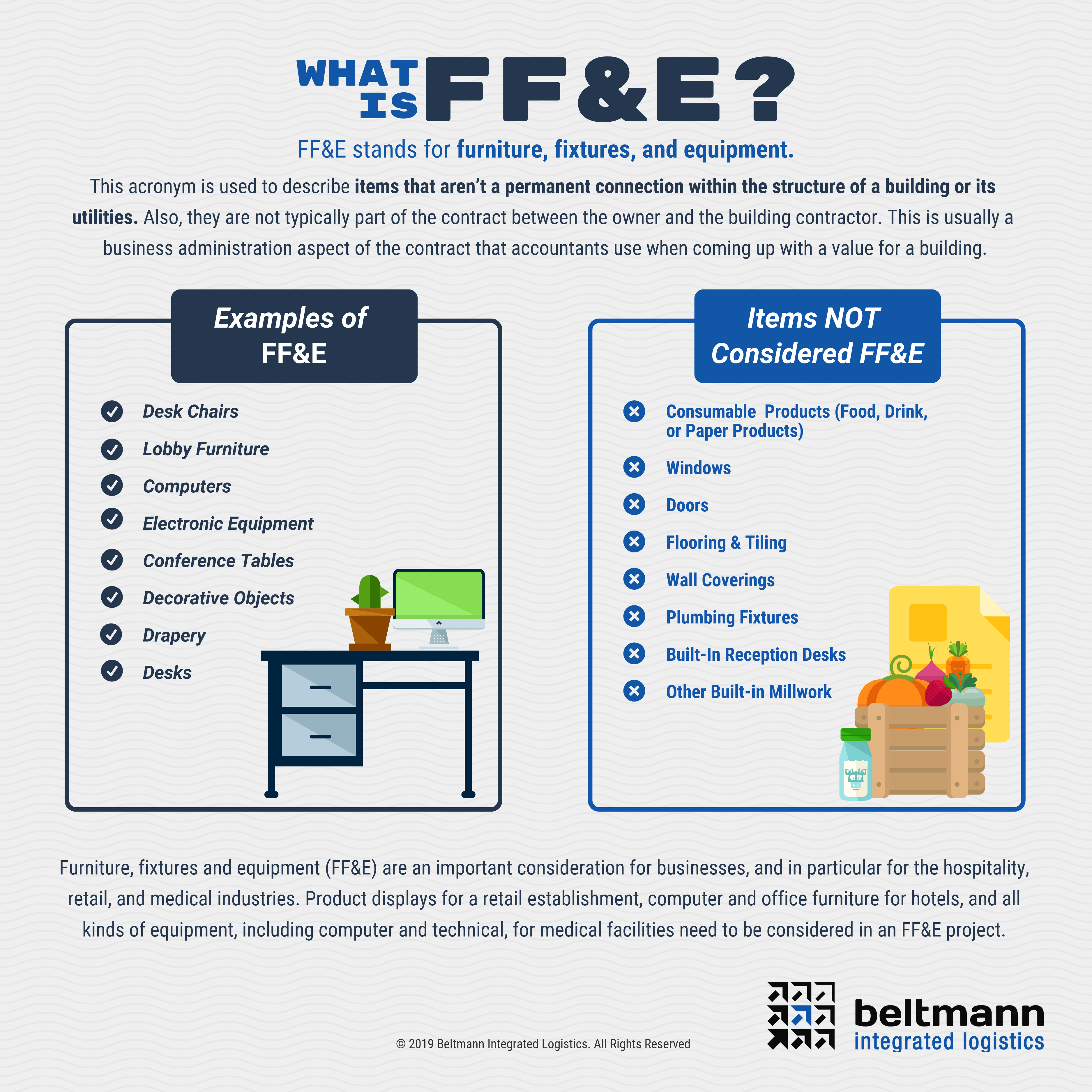 The FF&E specialists at Beltmann Integrated Logistics are experienced in dealing with all kinds of requirements for distributing, storing, and installing furniture, fixtures, and equipment. We are experts at handling and managing all logistical needs, large or small.
If you would like to learn more about FF&E and the Beltmann approach to meeting your logistical needs, feel free to contact us at 877-518-2863. We are here to help you succeed!