Transporting High Value Shipments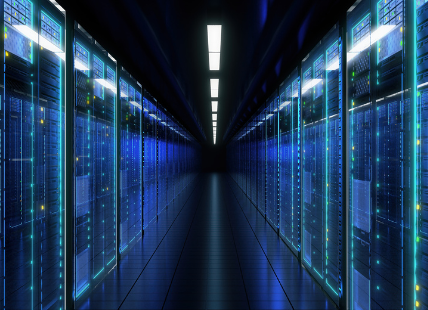 Shipping valuable items requires an experienced logistics company that has handled high value shipments and understands the complexities that come with it. If you need to move high value, delicate, sensitive, expensive goods, you'll want to choose a company that you can trust to get your items moved safely and securely to their final destination.
What You Should Take Into Account
Before choosing a logistics company, you should consider the experience and expertise of the team that's going to be responsible for such an important job. Below are some of the main areas you'll want to get discuss to ensure that your high value shipment is transported safely and efficiently.
What Kind of Equipment and Special Handling do they Offer?
Having the right kind of vehicle transporting your high value shipment is crucial. The fleet should have flatbeds, air-ride lift-gate vans, crane vans, climatic vans, and general service vans that are properly equipped to transport high-value, delicate shipments. Also, the items being transported should be packed carefully and strategically to fill the unit. Transportation management projects include shipping high-value products that may ship with or without packaging. They should be packed in sturdy crates, boxes, or shipping containers and the items should arrive in the same exact condition in which they left. Special handling should include blanket wrap or pad wrap shipping services as well. This is ideal for any high value shipment that needs to be handled with care, commonly used for:
Antiques and a

rtwork
Electronics and technology
Tradeshow equipment
Medical equipment
Restaurant equipment
FF&E supplies
Security
The vehicles used to transport high value shipments must be secure, and if any of the items need to be stored, warehouses must be equipped with state of the art security systems. The drivers should have experience in moving and securing items that are difficult to handle, expensive, and delicate. You should also have live tracking so you'll know where your shipment is at any time.
Final Mile Transport
Your logistics company should have a team of specialists that pay attention to every detail and effectively and proactively communicate with you throughout the entire process of any high value shipment. Final mile transport services are ideal for any project that requires delivery, final placement, and installation services. An experienced logistics company will also have secure warehouses, so if your goods need to be stored for any reason, you'll always feel confident they are safe and secure.
Beltmann Integrated Logistics
If you have a shipment that includes high value items, you're going to need an experienced logistics partner that understands the unique challenges associated with this kind of shipment. Beltmann Integrated Logistics provides Less Than Truckload (LTL) high-value shipments that move through the CRST OnTrac Network. This network includes approximately 1,000 air-ride, lift-gate equipped tractor-trailers and straight trucks deployed from 42 specialized distribution centers throughout North America, professionally supported with risk mitigation efforts. In addition, we provide high-value truckload shipments that are moved using Beltmann Logistics Fleets and the CRST. Our fleets are operated by skilled drivers who are experts at transporting high value cargo and our dedicated, professional team ensures that each customer receives quality, efficient, safe, and secure logistics services. If you have any questions on high value shipments, we'd be happy to discuss your specific needs and how our experienced team can help.
Benefits of Consolidated Services. Consider a few key benefits when deciding if consolidated services are right for you. Reduce Waste Improve speed of delivery Cut costs Preferred / bulk rate Reduce small pick ups Build supply chain relationships Keep within tight deadlinesMeet compliance standardsFewer touchpointsReduce risk of damage to freightBeltmann Integrated Logistics leverages an inpressive curated list of warehouses, carriers, and local service providers and we would be happy to become an extension of your staff. Our innovative processes and external resources allow us to deliver cost-effective logistics services that fit your unique business objectives. Browse our project logistic experience or contact us today.Beltmann Integrated LogisticsSource: https://beltmannlogistics.com