7 Signs You Should Start Looking for a New Shipping and Logistics Partner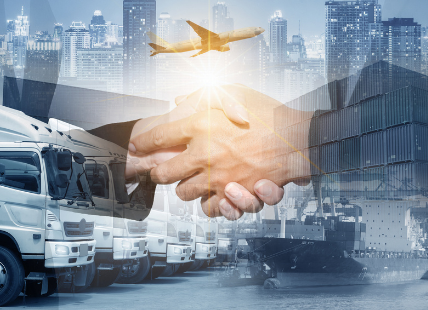 Outsourcing shipping and logistics is something many companies do as they start experiencing some real growth. The key to continuing that growth, though, is to make sure the right logistics company is chosen. If the wrong logistics partner is the choice, businesses can get themselves in a real mess. That's why a logistics strategy begins and ends with ensuring you have the right logistics and shipping partner.
If you are in growth mode and you find yourself experiencing the 7 signs below, you should be in the market for a new logistics partner:
1. A Growing Business should have a 3PL that is Experienced and Understanding
Excellent growth for your business should not be something that your 3PL provider cannot keep up with. Good logistics management companies should be able to handle all your customers and their questions and concerns during the whole process, regardless of how fast that growth is. Expedited shipping and other services are expected from your customers; if your logistics partner isn't prepared, your customers will turn their back on you and your business will suffer. Increases in growth should be a good thing for you. If you don't have the right 3PL partner, it won't be a "good" problem.
2. Varying Prices
Your logistics partner should have a pricing structure that is clear, expected, and transparent. Variable rates can present an unpredictable cost that no business should have. If you have a logistics partner that is increasing your shipping prices and other rates and fees, that is unacceptable. A successful, transparent 3PL company should be able to find the best prices for fees and other special service requests that may occur. Their service should not have anything to do with the growth of your company. Lower, predictable costs that you expect should be what your logistics partner is providing to you.
3. Data or Product Access is Difficult
It's critical that you have data about shipments, orders, and other product information to properly strategize how to handle your business growth. If your logistics partner cannot or does not provide you with this crucial information, you'll run into multiple problems that will lead to a customer exodus. Expecting all the right information about your data and getting it promptly isn't just nice to have, it's a requirement.
4. Communication Issues
When your customers buy your products, they fully expect to know and understand what's going on during the entire process, from shipping to other aspects of their account. If your customers aren't properly handled from your 3PL provider, as far as communication and transparency, your customer base will not have any loyalty to your brand. If there are any issues with shipping, orders, or returns, you want to ensure that your logistics partner is providing the right communication, so your customers don't abandon you.
5. Liability should be Clear
A huge problem that can occur with companies and the logistics partner they've chosen has to do with liability. Without the right risk protection, your company may be the unfortunate beneficiary of unexpected and increased expenses. The contract you have with your 3PL provider must be completely understood and everything needs to be spelled out. If it isn't, then you should start looking for a new logistics partner.
6. System Integration Issues
When you choose a good 3PL partner, you should have expectations that are understood in regard to inventory, products, and more. Your logistics partner should have software that makes all your processes seamless, leading to a great customer experience, and happy customers. If there's an issue within any of these system integrations, it will cause countless problems.
7. You Need a 3PL that Offers Many Services
If your company experiences growth, you should have a logistics partner that offers ancillary services that you may need. Yes, it's great to have a provider that is proficient in shipping, but what if you need other services? Can they handle them as adeptly as they do shipping? If you are going through a growth spurt, you may need additional logistics services. It's important that you contract with a 3PL provider that offers a wide range of logistics services as opposed to one that is good at one aspect of logistics and not so great at others.
Go with an Industry Leader
A professional, successful logistics partner is a must for growth-oriented companies. At Beltmann Integrated Logistics, we are committed to quality and excellence, and we provide an array of logistics services that can handle the growth of your business. We are an industry leader, and our logistics management professionals can be trusted to take care of all your logistics needs.
Contact us today or call 877-518-2863 to find out more about our professional logistics solutions.
Benefits of Consolidated Services. Consider a few key benefits when deciding if consolidated services are right for you. Reduce Waste Improve speed of delivery Cut costs Preferred / bulk rate Reduce small pick ups Build supply chain relationships Keep within tight deadlinesMeet compliance standardsFewer touchpointsReduce risk of damage to freightBeltmann Integrated Logistics leverages an inpressive curated list of warehouses, carriers, and local service providers and we would be happy to become an extension of your staff. Our innovative processes and external resources allow us to deliver cost-effective logistics services that fit your unique business objectives. Browse our project logistic experience or contact us today.Beltmann Integrated LogisticsSource: https://beltmannlogistics.com