5 Key Freight Shipping Trends for 2022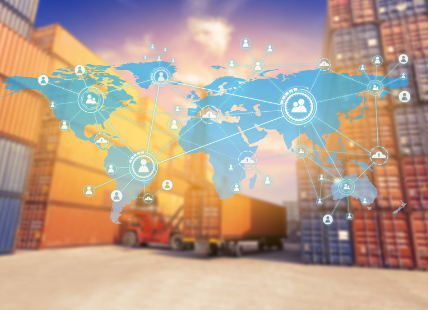 The integration of modern freight strategies continues to be critical for logistics and transportation entities around the globe. Amid the continued fallout from the pandemic, the worker shortage, rising fuel costs, inflation, and the supply chain crisis, freight shipping remains in the midst of challenges that can be overcome, but only with proper execution and planning.
Beltmann Integrated Logistics is at the forefront as an industry leader with full-service logistics solutions, even amid these complex concerns. We are consistently defining new upgraded methodologies by being cognizant of the latest freight shipping trends in 2022 and beyond. Let's take a look at some of the key trends we are seeing this year and how we are adapting to meet the needs of our clients.
1. Innovations and Automations in Freight Technology
With the desire to always increase efficiency in product fulfillment and to implement state-of-the art technologies, the move toward automation in freight shipping continues to increase. This includes the introduction of autonomous freight technologies in certain industries. For example, trucking and maritime cargo shipping are starting to include driverless and crewless voyages. The technology must be directed by skilled and experienced freight technicians, but the future of innovating with automated logistics is bright and will only continue to include less manual intervention over time.
Freight technology is far more than the transit. It also includes the use of robotic and automated fulfillment resources for sorting, packing, loading, and unloading of freight. While this technology is not necessarily new, it's efficiency and ability to effectively complete tasks has made monumental strides with an impact that not only assists productivity, but prevents injury and damage that can be caused by ground-level human interaction in automated processes. These same processes are also becoming more innovative every day through machine learning discoveries.
2. Smart Sourcing Amid Pricing Increases
Soaring shipping rates, both domestically and internationally, call for a complete overhaul of logistics operations. If you haven't already, now is the time to rethink your freight strategy and how it aligns with current and expected cost increases. It can truly be the make or break point between the success of your business.
Redefining your shipping and logistics methods starts with smart sourcing:
Partner with a third-party logistics (3PL) provider like Beltmann Integrated Logistics for cost-effective solutions across industries like hospitality, healthcare, retail, and more.
Revise your current operations to send only critical shipments at optimal times while less-critical shipments are sent during non-peak hours.
Change sources if suppliers can't meet new requirements that factor in the cost of inflation and supply chain shortages.
Change sources if quality and communication has decreased, and choose a partner that is adapting, not remaining stagnant.
3. Understanding Future Buyer Habits
If the pandemic caused an immediate shift in purchasing priorities to methods like curbside pickup, ecommerce, and "to-go" ordering, the impact of inflation and rising prices will certainly have a similar effect. Companies are already seeing a buyer's shift in 2022 to those who are purchasing essentials at the highest rates. For example, buyer habits will most certainly focus on supplies, food, toiletries, and necessity products as the first line of purchase. Like the pandemic, certain store shelves are already sparse for these items.
It's important for businesses with freight needs to understand that short-term strategies should spotlight providing necessity products, but they should also be ready for long-term buying habits. While buying power will have to catch up to the rise in inflation, a lasting fatigue will settle in. Companies who can pass on savings from reduction in overhead (such as shipping) will be able to get ahead of that business resurgence and earn sales that may have previously gone to competitors. You can plan for the future by adjusting your freight strategies now, as described above.
4. Leveraging Data to Inform Decisions
On the heels of technological advancements in freight shipping are the resources to better understand data analytics. Leading manufacturers are integrating comprehensive, efficient-use enterprise resource planning (ERP) solutions to inform their action plans, utilizing information such as buying habits, as well as:
Categorized cost-saving options in the supply-chain.
Options by cost and order fulfillment time by transportation type.
Real-time tracking of shipments.
Available contractors by success rate.
Data will always make a difference in the way process execution is completed. While an ERP solution can be extremely effective, working with a transportation management partner who can coordinate and oversee your on-time delivery is arguably the best choice to ensure your shipping success.
5. Sustainable Transportation Practices
Numerous studies have shown, year over year, that consumers will spend more to receive environmentally-friendly products. Incorporating sustainable transportation practices into the equation is a major factor in shipping. The market continues to call for less emissions, higher standards for packaging sustainability, a reduction in waste, and many other measures. Plus, sustainable transportation should be top of mind in order to protect our environment and to preserve our finite amount of resources.
Select an Experienced 3PL for Freight Shipping in 2022
Since 1998, the professional team at Beltmann Integrated Logistics has worked hand-in-hand with businesses to meet their logistics, transportation, warehousing, installation, and product placement needs. We are an experienced 3PL with the resources and carrier channels to complete modern freight shipping requirements on-time and on-budget. No matter the complexity or simplicity of your order, our extensive network is designed so we can take a custom approach to meet your specifications with solutions for hotels, healthcare facilities, retail locations, student housing institutions, and more.
To get started or for more information on the services we provide, contact us today!