Specialized Transport and Blanket Wrap Shipping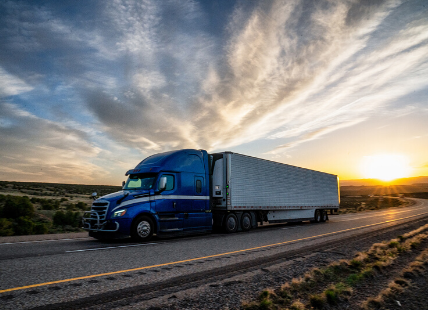 What is Specialized Transportation?
A 3PL or specialized logistics company that provides a wide range of services for its clients will offer specialized transportation to meet varying needs.
The vehicles used in specialized transportation are able to transport items that are high value or need to be moved with special care. Specialized transportation might also refer to transportation designed for moving vehicles, including cars, boats, and motorcycles. Specialized transportation may also include hazmat transportation dry bulk transportation, and the movement of oversized items that require a flatbed truck or drop deck trailer.
Blanket wrap shipping is one of the most popular types of specialized transportation and is essential for moving supplies in a variety of industries.
Blanket Wrap Shipping
Blanket wrap shipping services are the perfect choice for moving high value items that needs to be handled with care. Also referred to as pad wrap services, blanket wrap shipping is a great choice for shipping the following items and more:
High value medical equipment
Technology and electronics
Restaurant equipment including commercial refrigeration units
Tradeshow Equipment
Antiques and artwork
Any high value item in need of additional protection during transportation.
Whether you're setting up a new hospital or moving refrigeration equipment for a restaurant, blanket wrap shipping services can help keep your precious cargo safe.
Benefits of Blanket Wrap Shipping
Blanket wrap shipping is often used to move items that are high value, and in need of extra protection during transit. Here are a few advantages to choosing blanket wrap shipping:
Blankets are soft, lightweight and won't take up much space in your shipment.
Blankets are a re-usable and are therefore a more environmentally friendly choice.
Blankets can provide as much or as little extra bulk and protection as needed per item.
Blankets can be securely wrapped without risk of damaging the item intended to be protected.
Blanket wrap shipping is affordable compared to custom crating, and can be paired with custom crating services for the most sensitive, delicate or fragile items.
Blanket Wrap Shipping for the Medical Industry
From hospital beds to lab equipment, countless medical items and devices can be moved using blanket wrap shipping. Blanket wrap shipping offers an affordable option for medical companies looking to safely and efficiently ship medical equipment and devices that are high value, fragile or sensitive. Blanket wrap shipping is perfect for the movement of medical equipment and devices across the country, for moving supplies to a new hospital or medical facility, and for delivering essential equipment on time to hospitals in short supply.
With experienced drivers and a diverse range of specialized transport available, Beltmann Integrated Logistics is here to provide the specialized transportation services you need. We can even help with blanket wrap shipping services to meet your medical logistics needs during COVID-19. Contact Beltmann Integrated Logistics today to learn more.