COVID-19 Logistics Services: Beltmann Integrated Logistics is Here to Help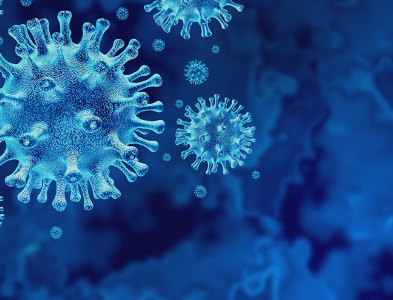 Our Commitment During COVID-19
During this critical health crisis, Beltmann Integrated Logistics is dedicated to serving our community. Whether it is transporting crucial goods or finding solutions to urgent logistics problems, the Beltmann Integrated Logistics team is committed to doing our part to help. Our team is working around the clock to respond and adapt to the evolving COVID-19 health crisis and the logistics challenges it presents.
Healthcare Logistics During Coronavirus
Hospitals and healthcare facilities across the globe are facing immense challenges to serve their increasing volume of patients with limited space, staff, and supplies. Some of the immediate logistics challenges include:


Transportation… of critical healthcare equipment, supplies, and temporary structures
Relocation… of healthcare equipment including: hospital beds, machines, and medical devices
Removal… of non-essential furniture or equipment
Storage… of equipment and furniture in all markets
Setup… of temporary healthcare facilities
Our COVID-19 Logistics Capabilities
At Beltmann Integrated Logistics, we offer comprehensive healthcare logistics services to medical equipment manufacturers, hospital systems and healthcare owners. The following offers a more detailed outline of each aspect of our healthcare logistics services during the COVID-19 pandemic, and at all times, assisting the healthcare industry.

Transportation: As a 3PL provider, we have contracts with numerous carriers, including carriers specializing in blanket wrap services. Beltmann Integrated Logistics also provides inside delivery and placement services.

Warehouse Surge Capacity: Beltmann Integrated Logistics has contracts with over 300 warehouses nationally for medical equipment/supplies storage & distribution. Our facilities can also be used by clinical engineering for equipment staging and testing.

Project Management: For larger deliveries, deployments, or relocations, Beltmann Integrated Logistics has highly experienced field teams to expertly account for all equipment, and can provide services surrounding assembly, movement, installation and final placement.

Furniture Re-Configuration: Many of our clients are requesting the re-configuration of waiting room areas to maintain social distancing. Beltmann Integrated Logistics can manage the re-configuration and storage of excess furnishings.
Our Healthcare Logistics Experience
Beltmann Integrated Logistics is an experienced and professional healthcare logistics provider. We have specialist knowledge in the healthcare industry and experience shipping, handling and setting up high value, life-saving medical equipment. We are a team you can trust to step in and handle increased demand for transportation of medical supplies, hospital set up and more to ensure optimum efficiency at this critical time.

Take a look at case studies demonstrating our healthcare experience including: medical equipment transportation services, reverse logistics for medical equipment removal, and an extensive project with University of Texas Southwestern / William P. Clements Hospital.

For more information on working with Beltmann Integrated Logistics, contact us here.