3PL Market Growth: What's Behind the Growth of Third Party Logistics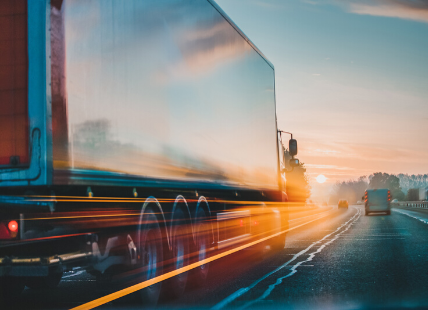 Despite economic uncertainty for many industries in recent years, businesses continue to see the value of working with 3PL partners. According to Allied Market Research, "the global third-party logistics (3PL) market was valued at $1,027.71 billion in 2019, and is projected to reach $1,789.94 billion by 2027, registering a CAGR of 7.1% from 2020 to 2027."
Of course, the recent pandemic may impact these statistics and overall 3PL market growth. However, movement of medical supplies and other equipment remains an essential task, and distribution and order fulfillment remains critical to countless businesses. In fact, logistics companies with medical equipment moving experience are able to step up and provide much-needed medical logistics services at this critical time.
Why is the Logistics Industry Growth Rate So High?
The main reason for 3PL market growth is that businesses see such high value in 3PL services. Third party logistics teams provide a service that can improve the business efficiencies of those they serve, making investment in 3PL services profitable and beneficial for countless businesses worldwide.
Global Trading
An increase in global trading has impacted the logistics industry growth rate. As movement of products across the country and overseas becomes more common, and customer demands increase with expectations of next day or same day service, exceptional logistics services have become increasingly important.
Increased Focus on Specialist Knowledge
Business leaders are seeing the advantage of enabling their employees to focus on tasks that relate to their specialist skillset. In turn, many business owners are outsourcing logistics and other services that can be more efficiently and profitably managed by a team that specializes in this area, rather than attempting to manage all business activity in-house. This shift in attitude has impacted 3PL market growth.
Return on Investment
Choosing 3PL services can provide a great return on investment. Logistics and distribution tasks are often far from the area of expertise of many business owners. By working with a successful 3PL with experience in your industry, being open to change and accepting the use of new technologies, you can benefit from an improved supply chain.
Simplify Internal Processes
Working with a 3PL can enable you to increase efficiencies and simplify internal processes. Working with a 3PL can extensively improve all related processes and reduce in-house stress. The logistics industry growth rate may be in part due to more businesses simplifying their internal processes.
Gain Competitive Advantage
Improved efficiencies can give your business the competitive advantage you need to impress customers and grow. Working with a 3PL can help you get one step ahead of your competition.
Ready to learn more about how 3PL services can improve your business efficiencies and help you gain a competitive advantage? Contact Beltmann Integrated Logistics today.