Shipping vs. Logistics: Why You Need Both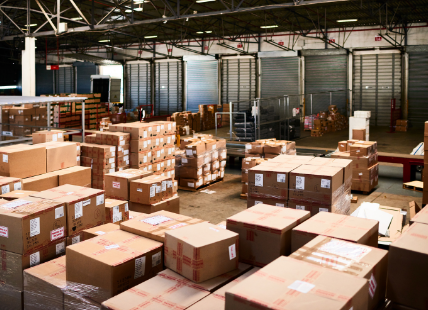 The words "shipping" and "logistics" are often used together in conversations about effective transportation. This is because both services are intertwined when it comes to the support of a freight shipment or the logistics behind specialty handling and material management.
Beltmann Integrated Logistics (BIL) is a premier provider of targeted, nationwide logistics planning and critical, time-sensitive shipping.
Let's take a look at the difference between logistics and shipping, and why it's important that your solutions provider has integrated processes.
What is Logistics?
Logistics is the management and monitoring of materials, products, equipment, and any other good that may need to be processed and transferred from one point to another. Shipping ultimately falls under the logistics umbrella as a part of the larger specialty.
Most transportation begins with logistics planning and procedures, regardless of the industry needing services. However, the exact type of logistics can vary for each individual project.
Common types of logistics processes, include:
Product acquisition
Material handling
Warehousing/storage
Databasing
Light assembly, display
Packaging, overwrapping, commingling
Freight forwarding
Tax, tariff management
Transportation tracking
What is Shipping?
The difference between shipping and logistics can be summed up by movement. Shipping is the physical transportation of the shipment. While this may seem simple, there are actually many different types of shipping methods that are needed, based on what the air or ground transportation unit needs to move.
Common types of shipping methods are completed with:
Dedicated carrier networks
Inside delivery and placement
Uncrating and debris removal
Specialty transport (hazmat, high-value, expedited)
Integrated Logistics and Full-Service Shipping Capabilities
With the frequency of changes in the supply chain process, it is vital that your solutions provider has extensive experience providing integrated logistics and shipping strategies. Far too often, each of these transportation categories remain siloed, which can cause delays in communication or mistakes from one step of the process to the next.
An integrated logistics and shipping provider like Beltmann Integrated Logistics provides comprehensive services, and we have decades of experience as a third-party logistics (3PL) provider with solutions for numerous industries.
A couple of real-world examples that show the importance of integrated shipping and logistics:
Healthcare facilities often relocate and need the latest specialty equipment for patients or residents. The role of the transportation partner is vitally important, as broken equipment or temperature sensitive items that are not properly cared for can cost lives. Hospitals, clinics, urgent care facilities, and more rely on integrated logistics and shipping to be timely and secure from start to finish.
Businesses are constantly on the move, upgrading their office spaces or consolidating resources to be the most effective at a certain location. An integrated logistics and shipping partner is responsible for the office equipment and technology asset recovery of desktops, printers, routers, security systems, and more. One hitch in the process can cause production delays. Additionally, failure to properly remove items in the reverse logistics process can be a roadblock for new equipment installation.
Turn to a shipping and logistics company that coordinates the movement process and completes it, all under the same network.
A Trusted Logistics & Shipping Provider
With a network that spans across North America, a fleet of specialized transportation vehicles, and extensive experience serving various industries, Beltmann Integrated Logistics is ready to go to work for you.
We are a 3PL that provides custom integration for the logistics and shipping needs of our clients. Contact us today, and talk with us about your upcoming transportation projects. Our team can provide you with a logistics and shipping plan that fits your operational scale.
Benefits of Consolidated Services. Consider a few key benefits when deciding if consolidated services are right for you. Reduce Waste Improve speed of delivery Cut costs Preferred / bulk rate Reduce small pick ups Build supply chain relationships Keep within tight deadlinesMeet compliance standardsFewer touchpointsReduce risk of damage to freightBeltmann Integrated Logistics leverages an inpressive curated list of warehouses, carriers, and local service providers and we would be happy to become an extension of your staff. Our innovative processes and external resources allow us to deliver cost-effective logistics services that fit your unique business objectives. Browse our project logistic experience or contact us today.Beltmann Integrated LogisticsSource: https://beltmannlogistics.com