5 Steps Logistics Companies Can Take to Get Ahead This Holiday Season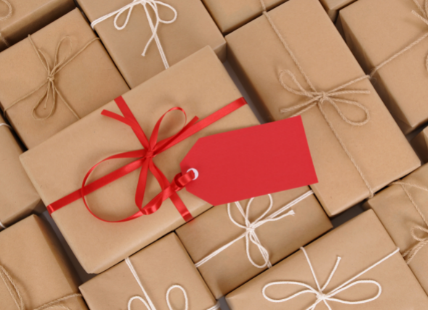 The holiday season is a time to enjoy with family. Many people will open presents purchased from their favorite retailers and others may even take a vacation, staying at a luxury hotel.
This year, holiday retail sales are projected to climb by 7% to 9% with that percentage between 11% to 15% for ecommerce sales. The holidays are built around an increase in consumer demands, leading to peak season for logistics providers.
Christmas logistics requires extensive planning and process refinement, long before the holidays arrive. With an increase in customer demands and an already struggling holiday supply chain, the 2021 holiday season may be difficult to navigate for companies.
Beltmann Integrated Logistics (BIL) is an experienced logistics provider prepared to provide logistics management services to you during high traffic, increased demand periods, such as the holidays. We've developed a five-step list that any logistics company can use to increase efficiency and stay on track for the holidays.
Step #1: Refine Critical-Capacity Processes
It's easy to recommend planning ahead for the influx of Christmas purchases and the maximum need for product transportation to be completed on time. But many logistics providers are already planning ahead for the holiday rush by hiring additional staff, adding supplies, and clearing space in warehouses.
However, processes, especially those with weak points, are often overlooked and can lead to critical errors.
Consider the following questions for your 2021 Christmas logistics process planning:
Transportation via trucks, air, train, etc. will be limited. For example, do you have enough trucks to meet critical capacity and have you planned to have drivers for those trucks?
You serve as a logistics provider for the retail industry, which will be in high demand. Have you designated specific resources to handle increased planning? For example, a new store may launch to facilitate Christmas purchases and related orders. The store may require an emergency fixture or a last-minute updated display.
Each logistics provider will have their own processes in place and it is vital that those measures be reviewed from an omnichannel approach – a connected network of processes that function as a cohesive unit. If you have had any areas of concern over the last year, re-examine that specific process as a priority before the height of the holiday season arrives.
Step #2: Set Clear Expectations
From the supply chain at Christmas to the shipping process for consumers, time is at a premium. Expectation setting should be done throughout the year, but communication about external ordering processes, internal fulfillment and distribution plans, and other perimeters must be known by all parties involved.
Customers may approach an order believing they can have it shipped and at their destination the following day. The most efficient logistics providers present clear direction for ordering during the holidays. The benefits are two-fold, as this saves your company from sorting out orders with unsatisfied customers and reducing continuous questions about order status that come with order delays.
Step #3: Make it Convenient
The idea of convenience aligns with expectations. While each provider has specific holiday guidelines, it is also important to set expectations with competitor offers in mind.
Logistics orders should take modern consumer and retailer demands into account. It's true that the faster you can provide a product to someone, the better. However, communicating convenience is also beneficial to customer retention.
Consider offering:
Free shipping on for bulk orders and contract packaging.
An easy way for someone to donate to a charity with a purchase.
Simple return/exchange procedures you can pass on to clients.
Step #4: Support Technology Needs
Brick and mortar Christmas purchases haven't gone away, but ecommerce sales continue to be a driving force during the holidays.
Many ecommerce clients needing to meet consumer demands will require the latest technology. Logistics providers offering technology asset recovery should be prepared to be on alert this year to perform reverse logistics, quickly and efficiently.
Every second that an ecommerce company cannot meet consumer demands online results in lost revenue. The same goes for physical stores that have computers, routers, servers, and other outdated equipment that needs to be removed for upgraded technology.
Take a step forward by dedicating a team to technology, providing a clear path for customers to contact you for a quick and easy asset removal process.
Step #5: Get Personal
With so many moving parts in the Christmas logistics process, sometimes it can be difficult to look past the "big picture." Administrators should take time to review individual processes and ask questions about what is working and what needs improvement.
Additionally, a personal approach to customer care helps facilitate communication. Dedicated account managers, individual responses to inquiries, and providing information from a non-automated email makes a difference.
Christmas Logistics Specialist
Since 1998, Beltmann Integrated Logistics has been dedicated to customer satisfaction and quality services, especially during high-traffic times around the holidays.
No matter your need, partner with us as your third-party logistics (3PL) provider. We will work with you to cultivate a custom logistics plan for the holidays with processes and services that are connected.
Talk with us about your projects and contact us today to get started.
Benefits of Consolidated Services. Consider a few key benefits when deciding if consolidated services are right for you. Reduce Waste Improve speed of delivery Cut costs Preferred / bulk rate Reduce small pick ups Build supply chain relationships Keep within tight deadlinesMeet compliance standardsFewer touchpointsReduce risk of damage to freightBeltmann Integrated Logistics leverages an inpressive curated list of warehouses, carriers, and local service providers and we would be happy to become an extension of your staff. Our innovative processes and external resources allow us to deliver cost-effective logistics services that fit your unique business objectives. Browse our project logistic experience or contact us today.Beltmann Integrated LogisticsSource: https://beltmannlogistics.com