Logistics Services for Small Business Owners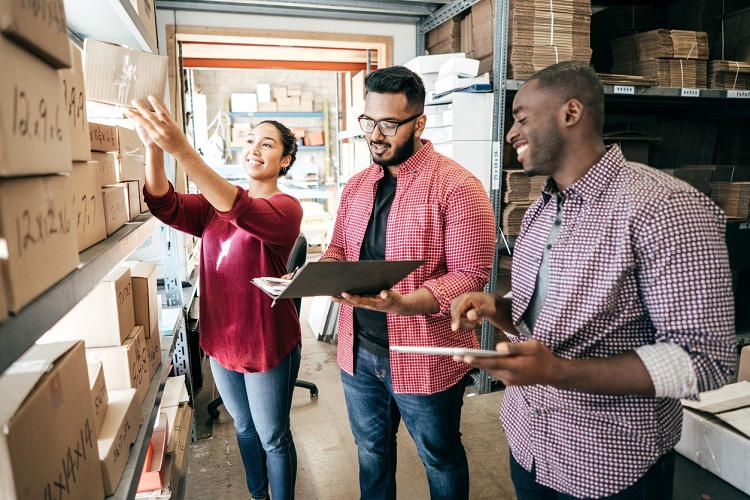 If you're looking to find out more about logistics services for small business owners, you've come to the right place.
If you're the owner of a small business, navigating the world of logistics can be a challenge, in terms of finding services that meet your niche needs, versus taking care of growing logistics tasks in-house. What once perhaps seemed a manageable task will often become a job in itself, as business needs grow. In circumstances such as these, logistics can become overwhelming and almost impossible to keep on top of without a designated logistics manager or outsourced services. Read on to find out how to best manage logistics services for small businesses.
Why Choose a Logistics Company for Small Business Owners?
Logistics can only be managed in house for so long if efficiency is a priority, which it should be for even the smallest business.
Just because you're a smaller company, doesn't mean there aren't third party logistics services out there for you. Finding the right logistics company for your small business means you will have more time to focus on what you do best, whether that be making product, improving, marketing or expanding your business. The best way to keep your logistics and your business running smoothly is to choose to work with a logistics company for small businesses.
3PL Companies for Small Business Owners
The very best type of logistics company for a small business owner to choose would be a 3PL. A 3PL will not only offer standard logistics services, but a wide range of additional services which you can pick, choose and tailor to meet your needs.
A 3PL company for small businesses should offer logistics services, warehousing, transportation, FF&E, shipping, relocation services and more. Suddenly have an unexpected need? Your 3PL will manage it.
With countless services available, a 3PL will also be more likely to be able to expand the services it offers you and continue to meet your needs as you grow your business.
Best Logistics Provider for Small Business
The best logistics provider for any small business will be the one that gets to know you and your business the best. A good 3PL will always take an interest in your business, goals, processes and how your team works together, to understand how they will best meet your needs.
The best logistics provider for a small business is also one that makes communication easy. Having countless contacts and never quite knowing who to call for an update can be time consuming, frustrating and inefficient. Choosing a 3PL will simplify this to some degree. In particular, choosing a 3PL that will provide you with a single point of contact for all questions, concerns and updates will make communication seamless.
Contact A Small Business 3PL!
Beltmann Integrated Logistics is a proud small business 3PL, here to serve small businesses, and businesses of all sizes! Our range of services will meet all your needs no matter how niche. Our commitment to providing each customer with a single point of contact for all your 3PL needs makes working with us easy, even for a busy, smaller team. Contact us today to discuss your small business 3PL needs.