Medical Relocation Steps for Success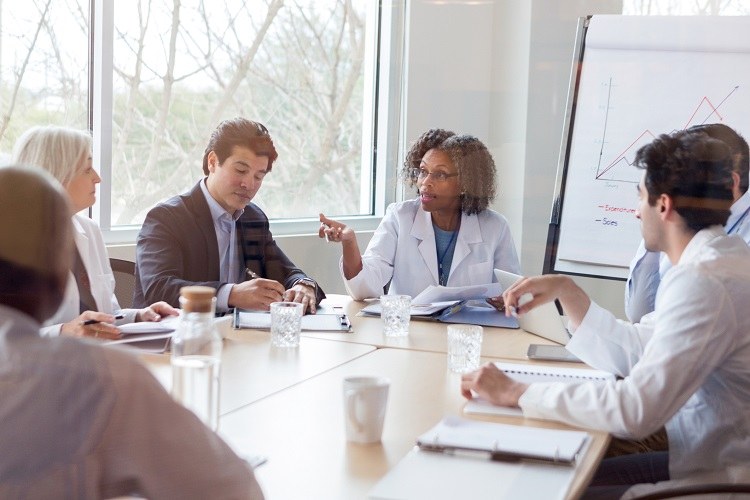 When it comes to healthcare relocations and medical relocation of all kinds, the process of moving can be daunting and overwhelming. The following steps are designed to help your medical relocation succeed, whether your healthcare relocation involves moving a hospital, doctor's surgery, or other healthcare location.
Choose Great Leadership for you Medical Relocation
Staying organized is essential to a successful medical relocation. To help make this happen, choose an internal project leader with outstanding planning and organizational skills, as well as excellent communication skills. This internal leader will help with project managing the medical relocation and will communicate goals and concerns of the medical facility in question to the 3PL or medical equipment movers.
Choose a 3PL with Healthcare Relocation Experience and Medical Movers
As above, an in-house leader and point of contact is necessary, but it is very unlikely that someone in house will have the time, experience or skills to plan and execute the move as a whole. Successful medical movers will have the ability to manage a team, experience specifically in medical relocation and healthcare relocations of various kinds, experience in risk management and more.
Communicate with Everyone Impacted by Healthcare Relocations
It is important that you identify who will be affected by your medical relocation at the start of the planning process. This includes your hospital or medical facility patients, staff, departments and team working in the healthcare facility and those who work with them, as well as other stakeholders in your medical practice. Don't overlook how important the support and awareness of your financial and IT departments will be for the success of the move.
Plan how best to communicate with all identified parties. Everyone will need to know their role in the move and expectations of them. Patients and others outside the organization will also need to know about the move. Create both internal and external communications plans.
Consider Finance and IT
Creating a budget is an important part of move management. Be willing to review and revise your budget as issues arise and plans change. Work closely with your finance team and prioritize transparency.
Get the IT team involved as early as possible. It may be easy to underestimate how much additional work the move will create for your IT team.
Mediation and Conflict Resolution Tactics
Any medical relocation will cause some degree of stress. A good understanding of mediation and conflict resolution tactics can help the process run more smoothly. Choosing a 3PL with a single point of contact can also simplify communication, reducing stress and conflict. With a single point of contact for details, questions and concerns regarding your move, your internal team will always know who to call.
Choose Professional Medical Equipment Movers
Professional medical movers and medical equipment movers are essential to a seamless, efficient and successful medical relocation. A moving team without the specialist knowledge and experience of medical equipment movers are unlikely to provide as efficient moving services, as comprehensive planning services or have an in-depth understanding of your needs in terms of healthcare relocations. No matter how big or small your healthcare facility, and whether you're moving a single department or an entire hospital, medical equipment movers are essential to a successful medical relocation.
Follow Our Hospital Relocation Checklist
When it comes to healthcare relocations, careful planning is essential. Creating a hospital relocation checklist can help you prioritize and visualize how to complete a successful medical relocation.
Choose Beltmann Integrated Logistics for Your Medical Relocation
Choose Beltmann Integrated Logistics to create an end-to-end plan and seamlessly complete your medical relocation. Beltmann Integrated Logistics can take on every aspect of your medical relocation to reduce conflict and keep your healthcare relocations on track in terms of time and budget. With a single point of contact, communication and organization is simplified. Contact Beltmann Integrated Logistics to find out more today.