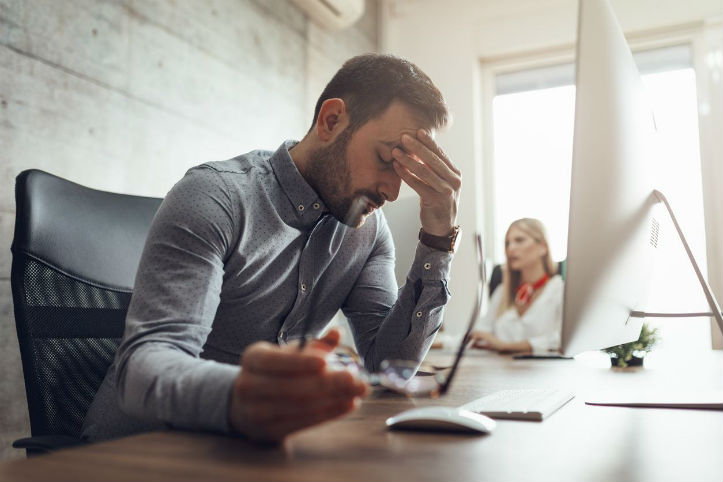 If your company is a major retailer or service provider trying to manage equipment installation or furniture delivery, do you know what it takes to make sure your freight is delivered and installed in a cost-efficient and reliable manner?
Too often we meet people who are recovering from logistical nightmares. The equipment was delayed; it was damaged upon arrival; it wasn't installed properly on delivery. In the end they have gone over budget because they weren't able to make a realistic schedule and are paying for unanticipated labor costs.
There are three reasons why logistics might go wrong on large-scale projects. If you choose a dependable logistics provider and avoid these pitfalls, your deliveries will go much more smoothly.
1. Unrealistic Budgeting
We all know that being cost-efficient is important when implementing a major equipment or furniture installation for a remodel or a new building. But do you understand the costs involved? Just because a delivery option has a low sticker price doesn't mean it won't cost you more in the long run.

You may have heard the term "just in time" delivery for major equipment. It seems to imply that whoever is handling your freight can get your shipment to you just when you need it. But in real life, there is no way to guarantee "just in time." If your equipment comes early or late, your costs may skyrocket as you have to figure out how to adjust.

"Prepay and add" and "shipping included" from the manufacturer are also terms you'll want to avoid. These are terms that indicate hidden (and unnecessary) freight costs and in no way guarantee that your deliveries will be handled in a timely or expert manner.

Lastly, be aware of the possibility of a "change order." If a manufacturer is offering a strangely low quote for delivery, they are not accounting for add-on charges for when there are delays, or hidden costs with on-site installation.
2. Miscalculating Shipping Complexity
Many of us are spoiled when it comes to product delivery in the 21st century. Click a button and receive what you need on your doorstep in a few days, right?
Well, that's much easier to do when you're shipping small household products from warehouses throughout the country. Not so easy when you're shipping large, potentially sensitive equipment from coast to coast, and need specially trained technicians to install it at multiple locations.
It's worth your time and money to work with experts when it comes to scheduling and warehousing deliveries.
3. Unrealistic Expectations of Staff
It would be convenient if the staff at your location knew exactly how to install your new equipment, or if the suppliers new how to get an item from point A to point B on your schedule, but often project managers simply put way too many expectations on people to do something that simply isn't their job. As noted above, scheduling and delivery is a complex process. So leave it to experts with a reputation for quality.
4. What to Look For
You want to choose a logistics provider that takes the headache of equipment delivery off your hands:

• Warehousing: A solution to all of these problems is warehousing for your deliveries. This ensures that your freight can be stored and even inspected prior to being delivered on-site. When it's time for installation, it's ready to go.
• No hidden costs: Watch out for misleading terms that could lead to change orders that rack up your costs. Look for a company that is honest and up-front about how much a project costs realistically. Don't fall victim to undercut prices, only to be paying much more by the end of the project because of added time and labor.
• Expert handling: For your most sensitive deliveries, consider inside delivery services to ensure they arrive on site exactly where you need them, and special handling to ensure that they are expertly installed.
Learn more about logistics services provided by Beltmann Integrated Logistics or contact us about your logistics project for a free consult with one of our logistics project managers.
Author: Augie Kim, Beltmann Integrated Logistics Project Specialist.