What is Third Party Logistics?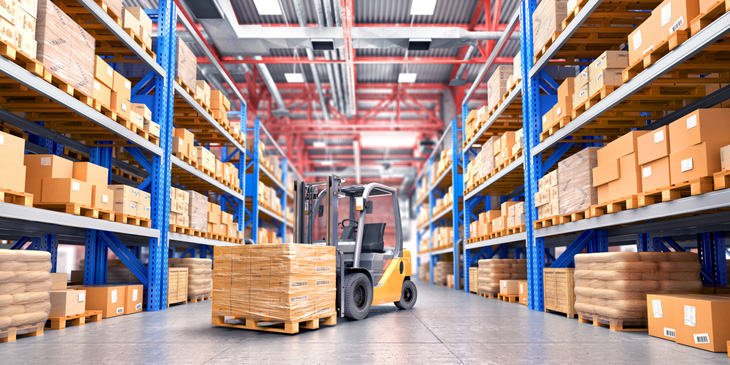 Third-party logistics, sometimes called TPL or 3PL, is when companies outsource logistics and supply-chain management for all or part of their distribution and fulfillment services.
When did 3pl logistics become popular?
They rose in importance during that colorful decade of bell bottom jeans, long scraggly, unkempt hair, disco dancing, and other forgettable (or some of you may consider them "unforgettable") cultural oddities – the 1970's. Before then, most transportation contracts were typically between just two entities, the shipper and the shipping carrier. As more retailers and manufacturers entered the market, go-betweens became increasingly popular. These go-betweens offered expertise in logistics management, logistics operations, order fulfillment, and transportation management. Today, they are known as third party logistics companies.
3pl logistics companies specialize in:
Warehousing
Fulfillment
Transportation of Products
Reporting
Forecasting
Customer Service
86% of domestic Fortune 500 companies use 3PLs for logistics and supply chain functions, according to a report by Armstrong & Associates.
There are many kinds of supply chain management companies that serve different aspects of logistics based on customer needs. Some 3PLs specialize in specific industries or just one part of logistics. There are others that work in all types of industries and handle the entire logistics operation. No matter what aspect they specialize in, a quality 3PL will efficiently manage the supply chain for their customer.
In order to meet customer demands, retailers use third-party logistic companies to manage all or parts of their supply chain processes in order to give their customer a good experience. This is crucial for any company if they are to enjoy increased profits and long term success.
With the multitude of sales channels available today, it is essential that a well-thought out, efficient logistics strategy is in place. Outsourcing logistics operations should allow for order fulfillment and timely deliveries to customers, and this is the ultimate goal for every retailer or manufacturer wishing to increase profits as well as their customer base.
Inventory management is a critical aspect of supply chain management, and having a third party experienced in managing inventory and fulfilling orders in a timely manner is a must. Another important factor that must be taken into account as part of logistics is the return process for customers. It must be simple for customers to return any products if they're to remain a loyal customer.
Benefits of using third party logistics providers:
Reduce existing costs. A quality 3PL leverages their volume to get better pricing for their customers.
Improve customer satisfaction. Timely delivery and accurate fulfillment are crucial for happy customers.
Deliver global expertise. Proper documentation, customs, freight forwarding services, global airfreight, and other worldwide aspects of logistics can be daunting. 3PL providers already have this expertise.
Increase success rate for start-ups. Logistics can be very costly for a start-up. Third party logistic companies truly are a strategic partner for new entities and have a shared interest for new businesses to succeed.
Now that you (hopefully) have a good understanding of what a 3PL provider is, let's briefly look at some third party logistics that focus on just one aspect of logistical operations:
Financial logistics provider: The focus for these companies is everything associated with the financial part of logistics. They research and provide the best freight and shipping costs, audit the process, provide accounting services and other money-based considerations.
Freight Forwarder: These companies specialize in arranging the warehousing and shipping of products on behalf of the shippers. They provide inward transportation tracking, prepare all documentation, storage, cargo space booking, negotiated freight charges, and insurance matters. They're especially important for companies with a global market reach.
Warehouse Operations: These companies specialize in warehouse operations and own warehouse space and any heavy machinery associated with the warehouse. They maximize the use of warehouse space, efficiently move inventory, along with monitoring and managing it. In addition, they specialize in warehouse location for the best market efficiency.
Transportation Experts: Transportation is the focus of these logistics companies. From wholesale to retail and deliveries, they work to optimize all transportation costs.
While there are many 3pl companies that focus on these individual services, many third party logistics providers handle a mix of them or all of these services. It really depends on the client and their current logistical needs.
The level of service that 3pl companies provide may be different as well. This is another consideration to take into account, as some clients only want to pay on a per transaction basis. Others negotiate a long term contract, and others may choose a true partnership with their 3pl. The great thing about third party logistics is that companies are able to make their 3pl provider decision based on their own growth.;
The 3pl company that you choose to work with is a critical decision as it can make or break your business. There are many 3pl choices offering different services and value. Once you have the right 3pl partner, you can leave the logistical operations to them and focus on growing your business.
Beltmann Integrated Logistics is a trusted 3pl industry leader with expertise in distribution, transportation, warehousing, installation and project management. We focus on meeting the specific needs of each customer and our approach revolves around being ON TIME and ON TARGET. We are proud of our nationwide logistics management solutions, and we're dedicated to logistical excellence so our customers can grow and prosper.
Give us a call today at 877-518-2863, and we'll tell you about some of our logistical success stories and figure out the best solution for your company.