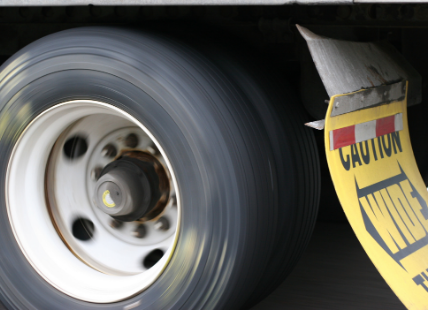 LTL shipping can help you move freight efficiently and affordably. This blog post is designed to provide insight into what an LTL carrier is and the benefits of this transportation method to help you determine whether it's right for your business.
What Does LTL Freight Mean?
LTL is an abbreviation for "less than truckload". LTL shipping offers an ideal solution for moving freight that fills less than a full truck load. As such, an LTL carrier is one that offers LTL shipping services.
The size and weight of LTL shipments can vary greatly. Whether you have 150 pounds of goods to move or 12,000 pounds, LTL shipping may meet your needs.
Why Choose LTL Shipping?
There are many benefits to choosing LTL shipping, particularly with a professional LTL carrier or 3PL team by your side.
If you're looking for a flexible shipping solution, LTL shipping may be right for your business. LTL shipping can help you keep up momentum, moving product efficiently as and when you need to.
LTL shipping can be very cost effective, as you will only pay for the space you use.
LTL shipping is perfect for many smaller businesses that do not have the quantity of product or the budget for an entire truck load.
From an environmental point of view, LTL shipping is a great choice. By sharing space, you're reducing the number of trucks heading in the same direction, with empty space that could be filled.
If you choose to work with a professional 3PL team for LTL shipping, they may also be able to introduce you to additional services or provide suggestions to improve your supply chain.
How Does LTL Shipping Work?
If you would like to get started with LTL shipping, start by finding a reputable 3PL or LTL carrier to work with. A professional team can ensure your goods are moved efficiently and that the best use is made of the available space.
Your LTL carrier will ensure your product has the space it needs. Other freight will also be transported in the same truck, so that the shipment is more cost effective for everyone. The truck will make multiple stops on the way to its final destination. Cost may also depend on how quickly you need your product to reach its new location, so by planning ahead you can make the process more affordable.
An LTL Carrier You Can Trust
Beltmann Integrated Logistics is a 3PL with vast experience as an LTL carrier. We specialize in logistics services for the medical industry, retailers, hospitality sector and more. Choose Beltmann Integrated Logistics to make the complex process of LTL shipping easy. Contact Beltmann Integrated Logistics today.