Freight Market Trends 2020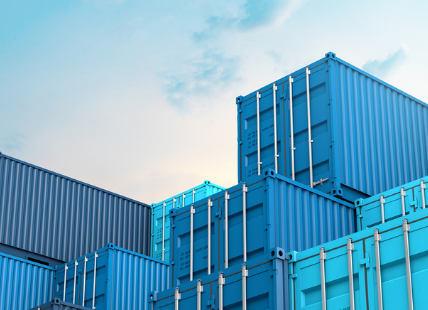 Insight into the current freight market can help you make wise decisions about how far to plan ahead, how to move your freight and make transportation more affordable. This blog post will provide an overview of some of the key factors that have been impacting the freight market throughout 2020, with an emphasis on the impact of COVID-19.
COVID-19 Impact on Freight Market Trends
COVID-19 has affected all businesses, the economy, and in turn, the freight market. Here are some key changes seen throughout 2020:
On February 3rd, the US declared a public health emergency. As the outbreak continued, the US economy saw a significant decline.
Economic rebound as non-essential businesses reopened was stronger than anticipated.
In June, DAT reported that recovery had slowed as the number of COVID-19 cases grew again.
Several months on, the coronavirus remains prevalent, and there is likely to be continued uncertainty for the foreseeable future.
Ocean freight has been significantly impacted by restrictions that apply to vessels and crews, in response to COVID-19.
Accenture reported a global air cargo capacity decline of 23%, between August 30th and September 12th 2020, compared to the equivalent week last year, 1st-14th September 2019.
Essential Freight Throughout 2020
Of course, despite the closure of many stores and restaurants, some freight has remained essential or has increased in demand due to the pandemic.
The harvest of fresh produce in late spring instigated increased demand for transportation.
Transportation services have remained essential to the delivery of personal protective equipment (PPE) such as gloves and masks, to stores for purchase by individuals, medical facilities and businesses.
Transportation companies continue to move essential medical supplies.
Online shopping has become more popular and many stores are dependent on transportation services to fulfill orders

.
2020 Freight Rates
Freight rates are impacted by supply and demand, changing constantly. The best way to navigate freight rates and find the most affordable, efficient and reliable services is by working with a 3PL. A successful 3PL will know how and when to negotiate, can receive discounted rates and will be able to expertly handle your freight needs.
Work With a Trusted 3PL to Keep Your Freight Moving
3PLs, truck drivers and transportation managers have kept freight moving throughout the pandemic, and will continue to do so.
Transportation services are helping to boost our economy by enabling store and restaurant owners to continue selling online. Hard working truck drivers are providing individuals with PPE, and logistics coordinators are helping to ensure our heroic doctors and nurses have the medical supplies they need.
Partner with a trusted 3PL to streamline your supply chain and ensure that your freight arrives safely and on time. Beltmann Integrated Logistics specializes in transportation management, healthcare logistics, and can even assist with hospital set up and relocations. We can also help businesses impacted by COVID-19 make the most of the assets they have with technology asset recovery services, and retail fixtures logistics services for brick and mortar stores. Contact us today to learn more.