Trade Show Shipping Services to Look Out For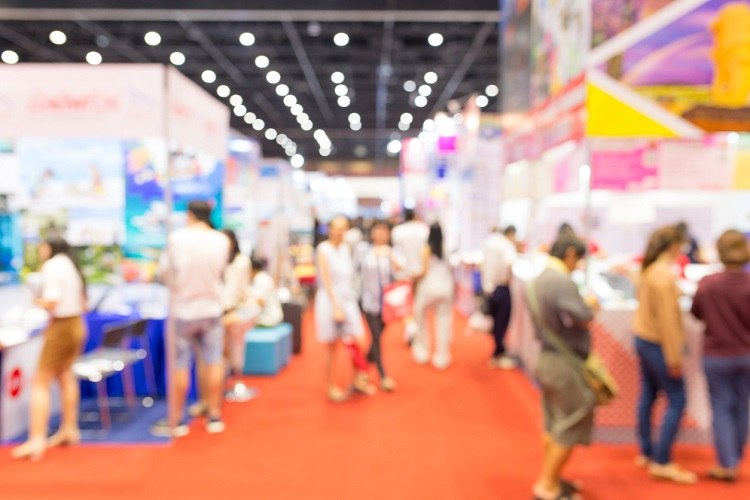 Whether you're new to exhibiting at trade shows or have been exhibiting for years, there is a lot to learn to make the process of trade show shipping, staging and set up seamless. Luckily, there are many trusted 3PLs out there offering comprehensive services to meet all your trade show needs. Read on for an overview of the many trade show shipping services available to help you pick those best suited to your needs.
Trade Show Freight Services
Trade show shipping is just one of many trade show freight services available to simplify the process of moving everything you need for your trade show to the exhibition location. Trade show freight services often include:
Packing and loading of trade show freight.
Transportation of trade show freight to and from the trade show location.
Management of freight – organizational tasks, planning, scheduling and finding the best routes to move your trade show freight.
Warehousing services.
Communications with all necessary parties to manage trade show shipping on your behalf.
Trade Show Staging
Trade show staging is an important step to ensuring your booth or exhibit looks and functions as you expected before the trade show doors open. Trade show staging services and staging benefits include the following:
Assembly of your booth or exhibit pre-show, to ensure everything is to be expected once your booth and exhibit equipment arrive at the trade show.
Staging of technology, screens etc. to ensure all parts and components are present and in good working order.
Damage or issues will be brought to your attention pre-show.
Trade show staging can prevent last minute changes and protect your brand.
Trade Show Set Up
Some 3PL teams offer trade show booth set up services. Trade show booth set up involves installing your trade show booth at the exhibit location.
Those who staged setting up your booth or others experienced with trade show booth set up can be present to lead final booth set up, supervise booth set up or complete booth set up on your behalf.
Assistance with rigging, drayage and electrical set up may also be possible with trade show booth set up services.
Trade show booth set up is designed to allow your team to focus on their area of expertise, promoting your brand and networking with potential clients and partners at the trade show.
Get Started With Trade Show Shipping Services
Trade shows can bring valuable opportunities for networking, business promotion, partnerships and more. If you haven't tried exhibiting at trade shows yet, make 2020 the year you start. Contact Beltmann Integrated Logistics to discuss our full range of trade show shipping services, freight services, warehousing services and more and choose a set of services tailored to meet your needs.