Retail Downsizing and Asset Recovery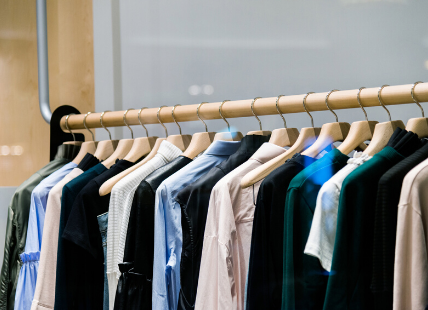 The last few years have no doubt been challenging for countless brick and mortar retail store owners and managers, struggling to stay afloat in a world increasingly focused on ecommerce. The COVID-19 pandemic has pushed many brick and mortar stores to the limit, and many well-known, chain stores and local independent stores are facing closure.
Clothing stores and consumer electronics stores are expected to be some of those most impacted by the surge in ecommerce, with countless stores expected to close over the next few years.
The decision to downsize brick and mortar stores could help save your retail brand, paired with asset recovery services to find value in assets no longer needed by your store.
Retail Downsizing
Retail downsizing may not sound like an optimistic term, but downsizing can help retail stores of all sizes stay in business. For a large retail chain, downsizing will perhaps include closing multiple large stores in favor of investing in smaller, more relevant stores. Small local brands can also benefit from downsizing, perhaps not in terms of store numbers but in terms of products sold and store size.
It is essential that you keep long term goals in mind as you plan for the future. Now is the time to invest in ecommerce, and downsize your brick and mortar stores, with a goal to provide a more relevant and tailored customer experience.
Asset Recovery
Asset recovery, and technology asset recovery in particular, can help your store find value in surplus inventory and items that are no longer needed. Asset recovery services can be particularly helpful for consumer electronics stores with unsold inventory.
Asset recovery services can help you make better use of assets you already have, and sell those you no longer need to recover capital. Asset recovery can enable you to free up space and prepare to downsize your store.
Open New, Smaller Stores
Downsizing involves investing in fewer, smaller stores. Your new, smaller stores should provide a unique customer experience tailored to your target customer. When you open your new store, it should clearly reflect your brand identity. Choose FF&E that perfectly represents your brand.
If you choose to open a new smaller store or improve your stores with a fixture rollout, consider working with a 3PL team that can manage your project in full with services including project management, transportation management, warehousing, inspection and pre-assembly of store FF&E, and inventory management.
Reduce Operating Costs and Inventory
Downsizing and opening new, smaller stores can help you reduce operating costs and cut inventory. Your new store should sell fewer, carefully curated products. Use data for an accurate understanding of what your bestselling and most profitable items are. Be unique – avoid products that are the same or very similar to products sold in stores nearby.
Contact Beltmann Integrated Logistics for assistance with retail downsizing, reverse logistics services for closing stores, retail fixture rollouts for new smaller stores, technology asset recovery and more related services.