New Project Announcement: Maui Bay Villas by HGV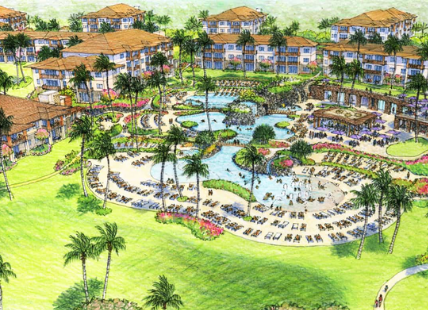 The BIL team is proud to announce the start of a new project with yet another valued client, Rider Levett Bucknall, for the Maui Bay Villas by Hilton Grand Vacations in Kihei, Hawaii! This beautiful family-friendly, all-suite Maui beachfront resort sits on 27 acres. The project will involve freight management, warehousing and installation of furniture, fixtures and equipment for bedrooms, kitchens, living/dining areas, and public spaces including a pool area, a kid's club and a clubhouse.
Installation is scheduled to begin the first quarter of 2021 and end in the first quarter of 2024
Coming soon!
Following the completion of this project, the Beltmann Integrated Logistics team will be publishing a case study that describes the details, solutions and results of our work.
In the meantime, click here to learn more about our FF&E logistics experience or contact us to find out how we can assist with your next project.
Healthcare Logistics 101 COVID-19 has had a significant impact on healthcare practices, staff and processes. If you don't already outsource your healthcare logistics, now may be the time to act. This article will help you better understand what healthcare logistics includes and how it can help your business. How Can Healthcare Logistics Help My Team? Flexibility to Meet Your Neesd. One of the great things about working with 3PL is that you can plick and choose from the services you need. Your 3PL team should have the experiience and ability to provide all related services, and be able to increase and decrease the services they provide for you as and when required. Next time you need to send or received PPE urgently or need to open a temporary facility due to an influx of patientss, your 3PL will be by your side to help make this happen as efficiently as possible, and ahve the flexibility to meet your needs. Save Time & Money. Your team is doing essential work. Give your internal team members the time they need to focus on their areas of expertise. A professional 3PL will be able to use its expertise to get the job done quickly and streamline processes. Working with 3PL can also help you save money. 3PLs may also benefit from preferred pricing and know how and when to negotiate. Combined Healthcare & Logistics Expertise. Choose a 3PL team with specialist healthcare experience. It is essential that you feel you can trust your 3PL team to handle, deliver, move and install high value equipment and have an understanding of your industry. A 3PL will have logistics expertise that your internal team can't match. If you choose a 3PL with healthcare logistics experience, they will be able to combine their healthcare industry insight with their knowledge of logistics to provide optimal support and help you move towards more efficient processes. Get Started Now. We specialize in healthcare equipment logistics and medical relocations. Contact us today to learn more about how we can help. Learn more at www.beltmannlogistics.com