Logistics Companies & Services They Provide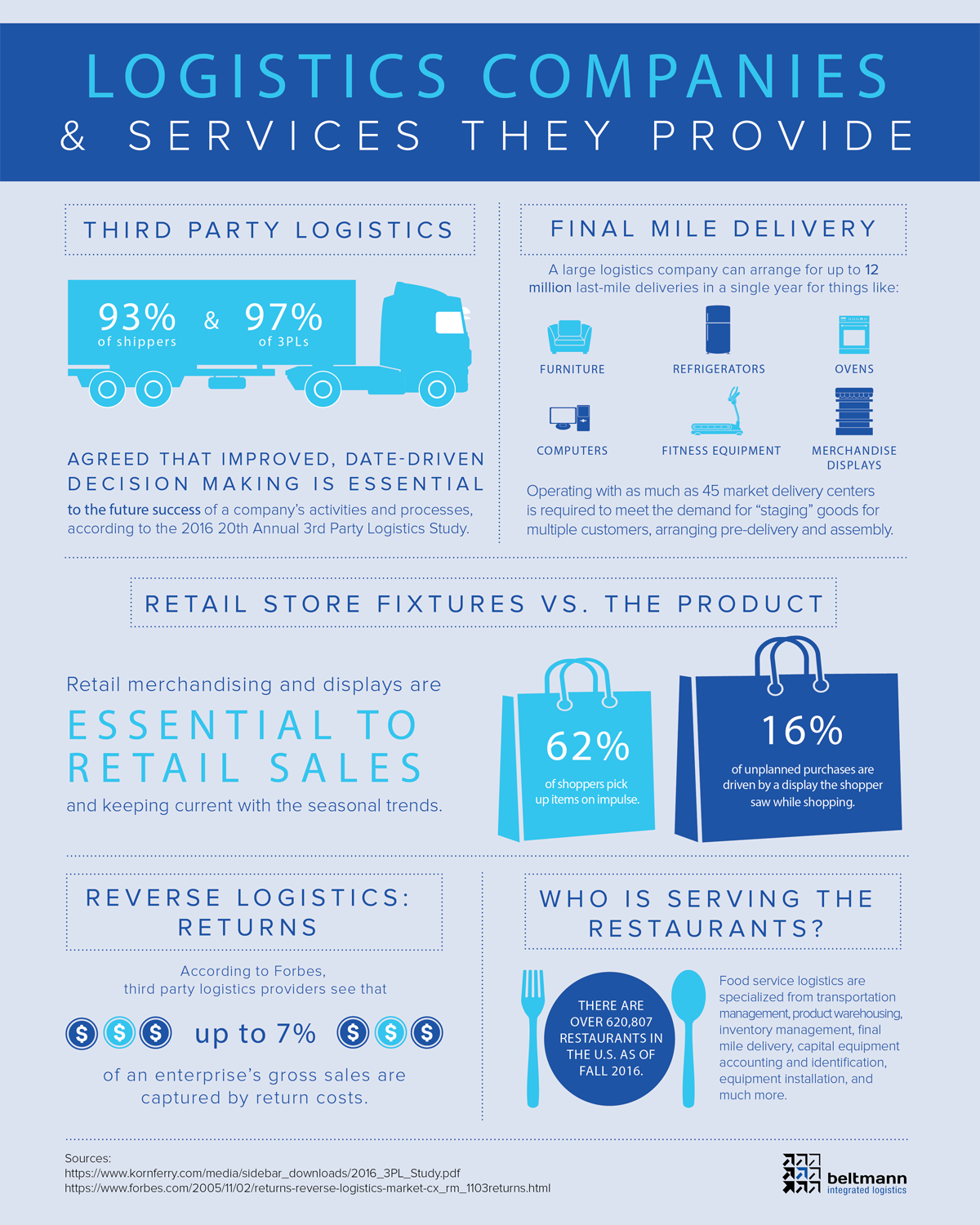 Third Party Logistics
93% of shippers and 97% of 3PLs agreed that improved, data-driven decision making is essential to the future success of a company's activities and process, according to the 2016 20th Annual 3rd Party Logistics Study.
Final Mile Delivery
A large logistics company can arrange for up to 12 million last-mile deliveries in a single year for things like:
Furniture
Refrigerators
Ovens
Computers
Fitness Equipment
Merchandise Display
Operating with as much as 45 market delivery centers is required to meet the demand for "staging" goods for multiple customer, arranging pre-delivery and assembly.
Retail Store Fixtures vs. the Product
Retail merchandising and displays are essential to retail sales and keeping current with the seasonal trends.
62% of shoppers pick up items on impulse
16% of unplanned purchases are driven by a display the shopper saw while shopping
Reverse Logistics Returns
According to Forbes, third party logistics provides see that up to 7% of an enterprise's gross sales are captured by return costs.
Who is serving the Restaurants?
There are over 620,807 restaurants in the U.S. as of Fall 2016. Food service logistics are specialized from transportation management, product warehousing, inventory management, final mile delivery, capital equipment accounting and identification, equipment installation and much more.
More information from Beltmann Integrated Logistics on: