Fun Facts About Logistics!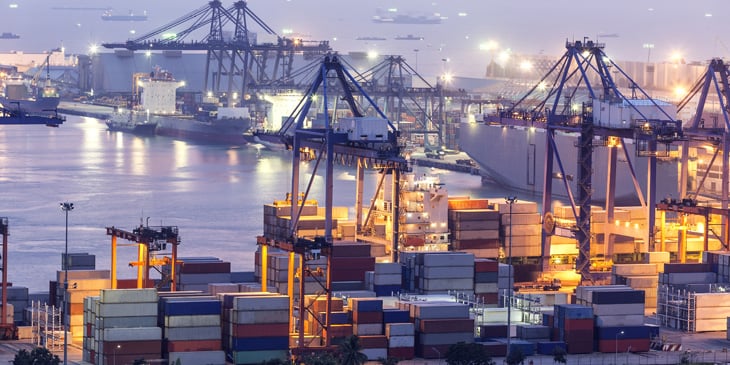 Over the years, there have been many changes in the logistics industry from short trends to major technology shifts. Below is an infographic to highlight many of the interesting facts about the world of logistics. More details on these topics is included below the infographic.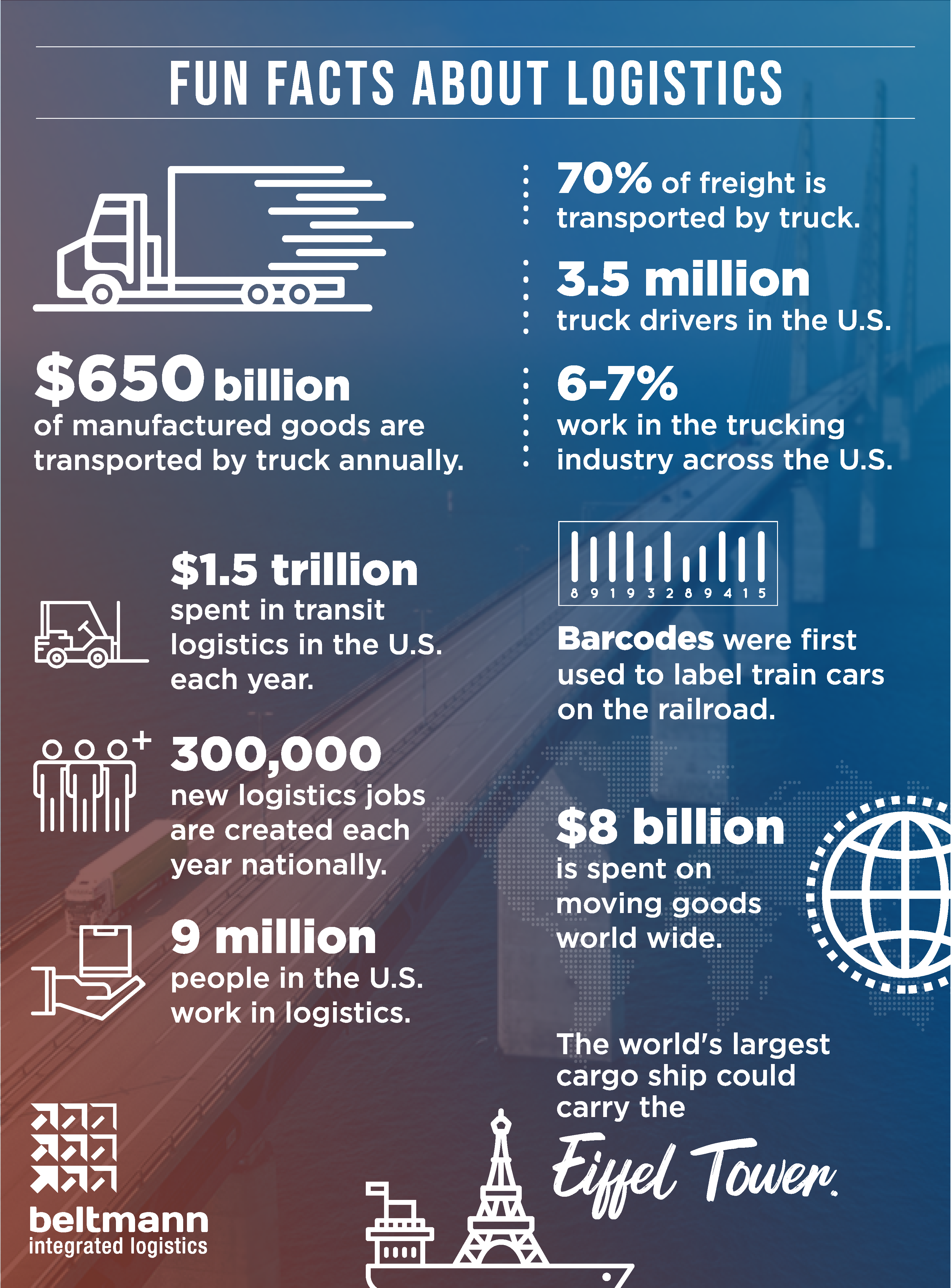 Additional facts about logistics through the past several decades includes:
Barcodes were originally used to label cars on the railroads. Due to their success, they were expanded for use in supermarkets in 1974 and have been used across retail, logistics, and many other industries since.
Today, the United States spends more than $1.5 trillion on transportation logistics. Other companies and industries invest in logistics in order to achieve their company goals.
At least 300,000 new jobs are created every year in the United States for the logistic industry. It's one of the most thriving industries and beneficial industries to work within.
Across the world, $8 billion is spent on moving goods over road transportation.
Companies that use dedicated logistic companies as their transportation consultants save an average of 13 percent on shipping costs every year.
In the United States, there are 3.5 million truck drivers moving goods and freight across the country, which is about 6-7 percent of the country working for the trucking industry.
Nationwide, we have seen 70 percent of the freight transported by truck. In total, trucks transport over $650 billion in manufactured goods annually.
88 percent of shippers in the United states think that communication, flexibility and openness are the best qualities in making a successful partnership.
Did you know that the largest ship in the world that is use for logistics can carry and transport the Eiffel tower with no problem?
In the United States, more than 9 million people are employed by the freight and logistics industry and depend on it as their only source of income.
Logistics is an exciting industry with evolving technology and frequent innovation. It is no wonder there are so many fun facts about logistics throughout the years.
At Beltmann Logistics, we are constantly working to live up to the massive industry we are a part of and know that both our clients and team of professionals are excited about the work we are doing.
If you are interested in learning more about how Beltmann Logistics can bring more power to your company through logistics management and solutions, contact us to speak to one of our logistic consultants today. We look forward to new and exciting challenges every day.