Invest In Industry Experience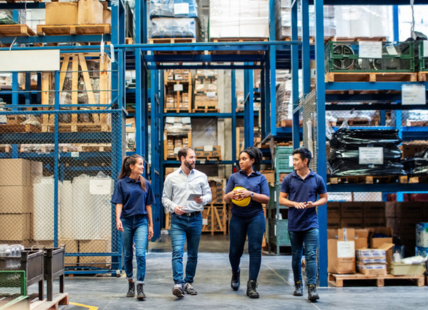 When it comes to Furniture, Fixtures, and Equipment (FF&E) logistics, the people involved in the project are crucial. A team of professionals with the necessary FF&E logistics solution experience will determine whether your project is successful.
At Beltmann Integrated Logistics, we understand the critical role of people in FF&E logistics, which is why we have a dedicated team of experienced professionals who ensure every project is completed as timely, efficiently, and seamlessly as possible.
What is The Most Important Factor For

FF&E Logistics

?
In the freight, warehousing, and installation industry, consistency is the most critical factor in a project's success. A team with experience completing the type of project you need hospitality FF&E logistics for will know how to complete each process step quickly and smoothly without making any mistakes that could otherwise cost you more time and money.
Whether you are completing the renovation or construction of a hotel, restaurant, retail space, or spa or need support with a similar project, the people you choose to work with will make all the difference. Don't fall into the trap of local labor with individuals lacking experience and the qualifications or knowledge to complete your project.
Beltmann's

Century of Success
As our parent company, Beltmann Relocation Group celebrates its 100th year of business, we can truly understand a significant part of our business's success is due to our team's high level of experience and their ability to maintain consistency in logistics and installation services for our customers.
Our extensive experience in the industry allows our qualified team of professionals to manage your projects' FF&E logistics through cost-effective operational planning, taking care of every detail through the process in its entirety while simultaneously communicating with you about the project so that you can receive complete visibility of your project in real-time. Our team will communicate with you throughout the process and provide only turnkey solutions to support your warehousing, transportation, installation, and project management needs.
Request a Quote Today
Learn more about the FF&E logistics solutions provided at Beltmann Integrated Logistics or request a quote to see how we can help support and serve you during your project. Meet with our experienced logistics professionals who are masters in their field of installation services, freight logistics, and more.