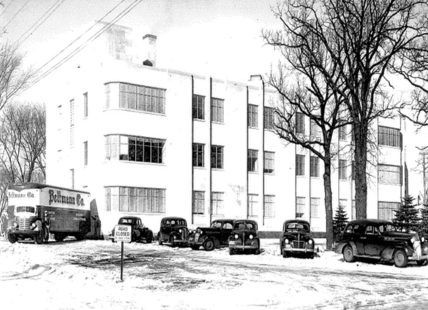 Founded in 1998, Beltmann Integrated Logistics is an affiliate of parent company Beltmann Relocation Group – an industry leader in the moving industry since 1923! Founded by Albert Beltmann and later acquired by George Battina, our company boasts a remarkable history of delivering top quality moving and logistics solutions.
What distinguishes us is our steadfast commitment to ensuring customer satisfaction. Being a family owned and operated business enables us to truly appreciate the significance of providing the highest quality integrated logistics services. We provide streamlined Nationwide FF&E and OS&E logistics for the hospitality industry and beyond - from healthcare facilities to hotels, resorts, restaurants, casinos, spas, and student housing institutions. We also offer services for retail fixture deployment, new store openings, technology asset recovery, and transportation management.

We have a team of dedicated professionals who are always in touch with our customers to ensure we know exactly when decisions will be made and what the final outcome will be. We make sure there is a seamless flow of communication, ensuring that our customers receive top-quality logistics services from start to finish.

Countless satisfied customers have already chosen Beltmann as their go to integrated logistics solution provider. We are proud to be a part of Beltmann Relocation Group, our parent company that has been around for 100 years! Contact us today for any logistics solution you need.