Healthcare Supply Chain Trends 2022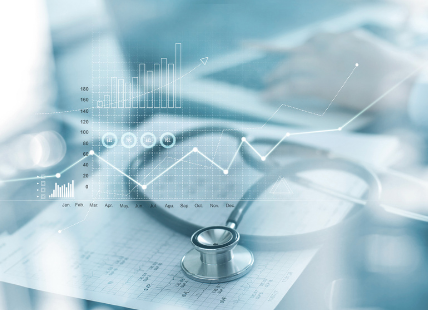 The events of the last two years have truly impacted the healthcare industry unlike any other. From the global pandemic to vaccine creation, from the rapid transition to telehealth to worker shortages, the pressure to adapt has been relentless.
As we move into 2022, we share insight into healthcare supply chain trends and predictions that can help healthcare providers prepare and succeed.
Continued Impact of COVID-19
Healthcare providers are still operating with COVID-19 in mind and will continue to do so into 2022.
Uptake of vaccines remains key to the healthcare industry creating and managing a sustainable "new normal".
Many hospitals and healthcare facilities are operating with reduced staff, and are in need of outside supply chain services to streamline operations and ease pressures on internal staff.
To relieve pressure on hospitals, telehealth systems and at-home care remain essential.
Immediate Access to Medical Supplies
Experiencing shortages of essential PPE has driven many healthcare providers to demand immediate access to the supplies they need, an easy purchasing process and rapid delivery.
The patient-centric approach we expect today also creates a need for a seamless healthcare supply chain. Medical customers are expecting shorter wait times, and the past two years have forced many healthcare suppliers to adapt to last-minute demands. There is demand to supply critical cargo as and when it is needed.
Specialist freight is in-demand; hospitals and healthcare providers are wise to work with 3PLs that can provide the specialist vehicles they need, with a network across the United States.
A Renewed Focus on Domestic Drug Manufacturing
New US policies mean more medicines and their ingredients will be made in the United States. For many healthcare providers, customers and pharmaceutical companies, making new connections and revising the domestic supply chain will be key to a streamlined process and cost savings. The impact of this change should not be underestimated in terms of influencing healthcare supply chain trends.
Investment in Technology
Innovative healthcare providers will invest in technology that makes day-to-day tasks and unexpected challenges easier to manage. Much of this technology is geared towards improving and supporting the healthcare supply chain, to improve efficiencies across the board.
Supply chain visibility will be increasingly important, so that continuous improvements can be made.
Remote patient monitoring is a key investment area for healthcare providers that have started to focus on at-home care.
AI and machine learning should be considered to aid in predictive planning.
Telehealth was always on the agenda for future-focused healthcare providers, but has become a customer expectation sooner than predicted, due to the pandemic.
Smart hospitals can improve productivity and patient experience.
Manufacturers of pharmaceuticals and medical supplies must also invest in technology to reach their healthcare customers.
Collaboration is Key
The pandemic pushed individuals, private and public organizations, countries and continents to work together for the greater good. Collaboration has proven efficient and effective, and we can expect to see more partnerships, to tackle global threats and day to day healthcare challenges.
Individual medical practices are choosing to merge with healthcare systems.
A potential TRIPS waiver will ease the supply chain for vaccines and other medical supplies relating to COVID-19.
More public-private partnerships will be seen throughout the healthcare sector.
At the World Health Assembly, countries discussed coming together to discuss a "treaty on pandemic preparedness", as described by PharmExec.
Collaborate with a Healthcare 3PL
Partner with a 3PL with vast experience working with your industry to ensure healthcare supply chain success in 2022. Beltmann Integrated Logistics is a specialist in healthcare facilities logistics, hospital relocations and medical equipment logistics. We've provided everything from full logistics turn-key services for hospitals, to medical equipment transportation services.
Sign up for our newsletter to keep up with healthcare supply chain trends, or contact Beltmann Integrated Logistics to start planning for 2022, today.
Benefits of Consolidated Services. Consider a few key benefits when deciding if consolidated services are right for you. Reduce Waste Improve speed of delivery Cut costs Preferred / bulk rate Reduce small pick ups Build supply chain relationships Keep within tight deadlinesMeet compliance standardsFewer touchpointsReduce risk of damage to freightBeltmann Integrated Logistics leverages an inpressive curated list of warehouses, carriers, and local service providers and we would be happy to become an extension of your staff. Our innovative processes and external resources allow us to deliver cost-effective logistics services that fit your unique business objectives. Browse our project logistic experience or contact us today.Beltmann Integrated LogisticsSource: https://beltmannlogistics.com