The Future of Sustainable Transportation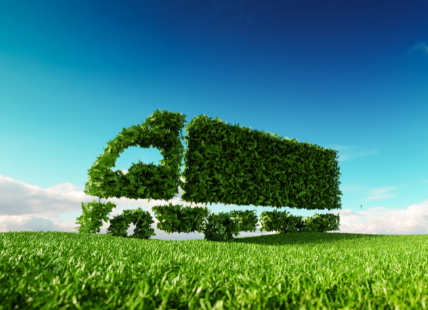 Sustainability plays a vital role in our mission statement--not just because green logistics are trendy, but because at Beltmann Integrated Logistics, we aim to do business in ways that serve our customers and the planet. Most people associate electric cars with sustainable transportation, but the importance of sustainable transport goes beyond battery-powered automobiles.
The COVID-19 pandemic has highlighted the importance of sustainable and resilient business models in aiding economic recovery and many organizations are stepping in.
Sustainable transportation is a broad umbrella term consisting of a set of policies, beliefs, and best practices that have a positive impact on society, the environment, and the climate. When thinking about how we can make transport more sustainable, we should take into consideration factors like affordability and effectiveness. We also need to make limiting gas emissions and providing green packaging options a top priority.
The sustainable transportation examples we follow and the sustainable transportation practices we live by are in complete alignment with global policies, guidelines, and tools. Here's how Beltmann envisions the future of sustainable transportation:
Ensuring Environmentally Friendly Logistics Processes
Choosing the most efficient routes and modes of transportation can significantly decrease transportation carbon footprint. For example, aircraft produce more carbon emissions than the average person generates in a year, so limiting air transport will go a long way in prolonging the life of the planet. Shipping cargo by ocean freight, on the other hand, is a much greener option, followed by truckload shipping. Relocating inventory to more optimal locations is another effective method of reducing fuel usage.
Purchasing Carbon Offsets to Mitigate Emissions and Meet Climate Goals
This might look like offsetting transportation emissions by investing in a project designed to prevent deforestation or contribute to financing a decarbonized fight network to give back to the transportation sector. Other offsets with high potential benefits would be decommissioning high-pollution ships and financing low-carbon fleet upgrades.
Reducing Unnecessary Packaging Without Compromising the Integrity of Transported Items
This will result in more affordable shipping costs and fewer shipments. Recent studies also show that biodegradable, recycled, or recyclable packaging is becoming the norm. Consider this: The average box is 40% too large for the items being shipped. Experts predict that eliminating excess packaging alone will prevent 17 billion kilograms of carbon dioxide from entering the United States' atmosphere annually. Plastic reusables are increasingly contributing to packaging sustainability and so automated box forming machines that allow for size flexibility.
Build A Sustainable Supply Chain with A 3P
If you're looking for a cost-effective and environmentally-friendly transport system, Beltmann Integrated Logistics is the right partner to have. As a third-party logistics provider (3PL) with more than two decades of experience and an impeccable reputation, we rely on continuous analysis to help you reduce your carbon footprint. Our streamlined services follow a green logistics approach and strike the perfect balance between business goals and ecological matters.
Take advantage of transportation, distribution, logistics and project management solutions that contribute to a bright future of sustainable transportation. Contact us today!
Benefits of Consolidated Services. Consider a few key benefits when deciding if consolidated services are right for you. Reduce Waste Improve speed of delivery Cut costs Preferred / bulk rate Reduce small pick ups Build supply chain relationships Keep within tight deadlinesMeet compliance standardsFewer touchpointsReduce risk of damage to freightBeltmann Integrated Logistics leverages an inpressive curated list of warehouses, carriers, and local service providers and we would be happy to become an extension of your staff. Our innovative processes and external resources allow us to deliver cost-effective logistics services that fit your unique business objectives. Browse our project logistic experience or contact us today.Beltmann Integrated LogisticsSource: https://beltmannlogistics.com