5 Great Qualities to Look For When Choosing a Logistics Coordinator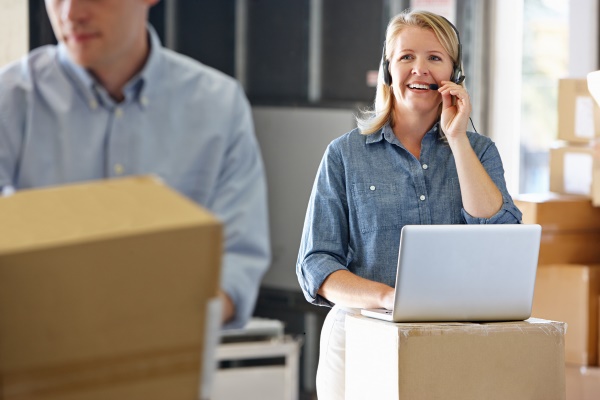 Are you looking for a 3PL with skilled logistics coordinators to lead your project? Do you feel you have what it takes to be a great logistics coordinator? Here are a few qualities that a great one will have.
The devil's in the detail. When a project's looming that's full of dependencies and complexities, you want the best person for the job. Right?
We're here to give you the low-down on what qualities a great logistics coordinator needs.
Deadlines are tight, there's a long list of jobs that need doing and many people are relying on the smooth delivery of a tricky project. Sounds familiar? Well, here's what it takes to make things run like clockwork and keep everyone happy.
1. Look Ahead: Good Logistics Coordinators Look Ahead
There must be a plan and that requires vision. A logistics coordinator needs to be an expert in forward-planning.
They'll need to be able to predict the needs of the project, adapt them as time moves on and understand all the dependencies along the way.
2. Team Player: Logistics Coordinators Must be a Great Team Player
A problem shared is a problem halved. All projects involve working with others who will have their own priorities. They need to be on-side in order to make the project a success.
A great logistics coordinator needs to be an effective leader. Tasks need to be given out wisely. Teammates need to feel appreciated. The concerns of those who may find change difficult need to be acknowledged.
3. Decisive: A Logistics Coordinator is Required to be Decisive
Projects that require logistical planning will need sound decisions taken regularly. A logistics coordinator needs to be able to think on their feet.
Problems will crop up so always having a plan-B is a must so that things are never snagged up. There's always a solution for every situation, and a great logistics coordinator will always have one up their sleeve.
4. Great Interpersonal Skills: Getting Along with Others is Key
The great thing about a working environment is that it's full of people from all walks of life. An ability to connect with everyone, from clients to suppliers, is an essential asset. A bit of empathy goes a long way.
Great communication is vital in any logistical project from a retail move to a hospital relocation.
Sometimes things don't quite go to the original plan. If people are well informed and kept up to date of any changes then this will go a long way to keeping them on-side.
5. Attention to Detail: Logistics Coordinators Must be Detail Oriented
In all big projects, there'll be dozens of details that need to be kept track of. It's so often the smallest ones that can get overlooked. Missing that all-important tiny detail could have a serious detrimental impact.
A great logistical coordinator will be well-organized. They'll be constantly reviewing what is happening in their project. This way things will move forward quickly and efficiently.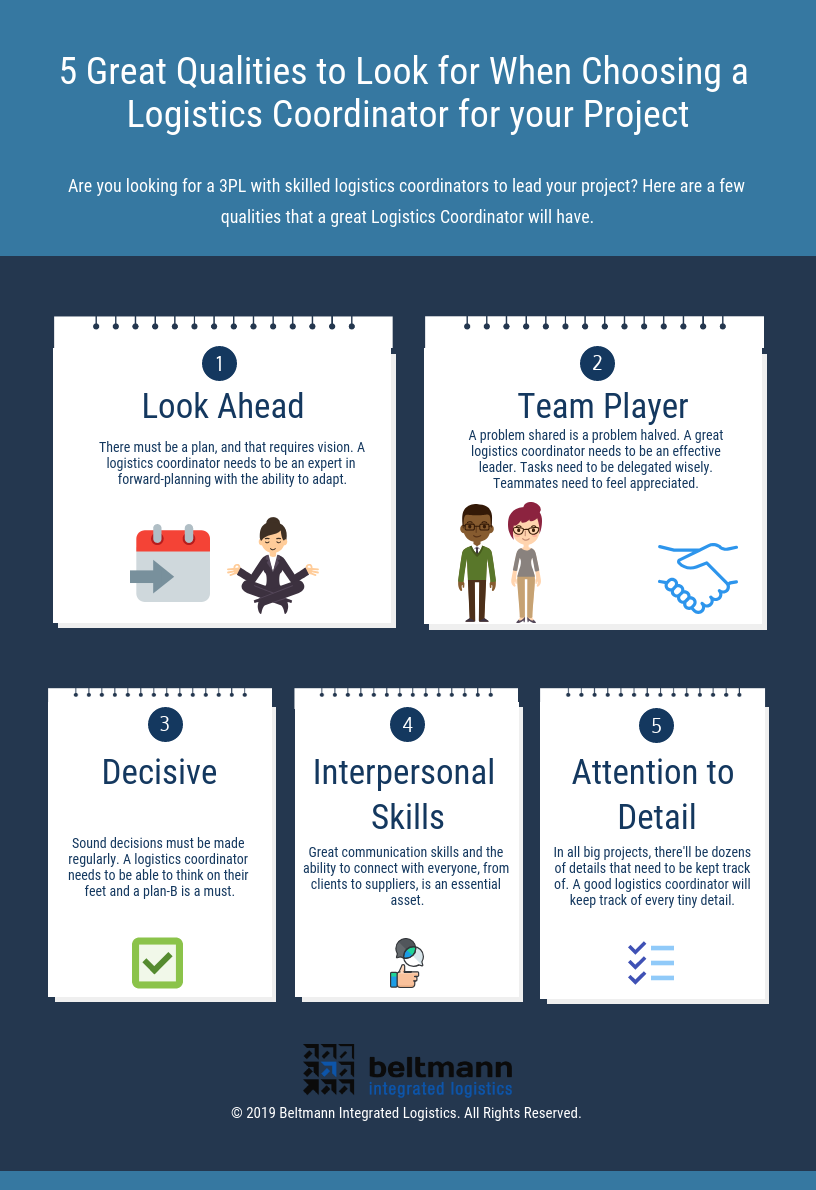 Key Qualities of a Logistics Coordinator
A logistics coordinator is an integral part of any team planning a major project such as a move of office. Get the right person and you're half way there already.
If you're looking to hire a logistics coordinator for your project, learn more about Beltmann Integrated Logistics.