3PL vs 4PL Logistics: What's the Difference?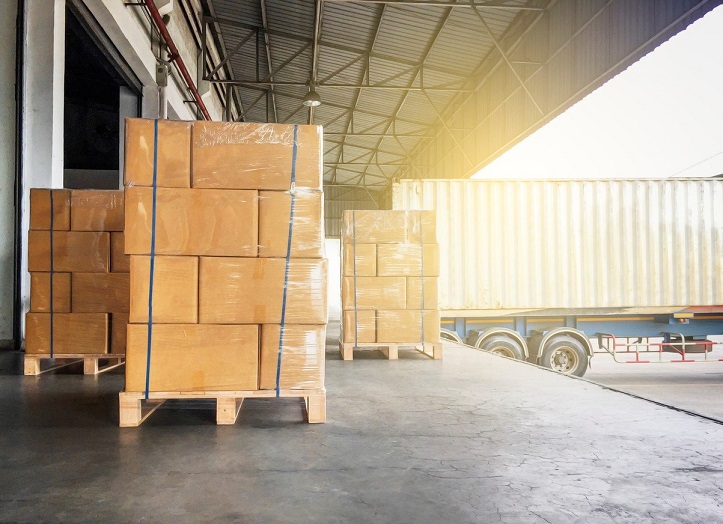 When you're researching your logistics options, two terms you may come across include 3PL and 4PL. What's the difference and why does it matter?
Here are simple definitions for starters:
3PL stands for "third party logistics." It refers to a company that serves as a broker related to shipping and distribution.
4PL is similar to 3PL, but it integrates the whole logistics process, providing complete supply chain solutions from manufacturing to storage, delivery and installation.
In some cases, a 4PL may even manage 3PLs as part of the whole process.
History of Terms
"3PL" was first used in the 1970s as a term to identify "intermodal marketing companies" (IMCs) within transportation contracts. Prior to that, these contracts were solely between shippers and carriers. 3PLs became the third party to the contract, as they served as the middleman that accepted cargo from shippers and passed them on to rail carriers.
Since then, the definition 3PL has broadened to include any company that provides any sort of integrated logistics service, which can but doesn't necessarily include warehousing, transportation, cross-docking, inventory management, packaging and freight forwarding. Legally defined, a 3PL is "A person who solely receives, holds, or otherwise transports a consumer product in the ordinary course of business but who does not take title to the product."
The term "4PL" was originally trademarked by Accenture in 1996, defined as "A supply chain integrator that assembles and manages the resources, capabilities, and technology of its own organization with those of complementary service providers to deliver a comprehensive supply chain solution." This term is no longer registered and thus other logistics providers use it to define their services. According to the glossary of terms provided by the Council of Supply Chain Management Professionals, 4PLs differ from 3PLs in the following ways:
4PL organization is often a separate entity established as a joint venture or long-term contract between a primary client and one or more partners;
4PL organization acts as a single interface between the client and multiple logistics service providers;
All aspects (ideally) of the client's supply chain are managed by the 4PL organization; and,
It is possible for a major third-party logistics provider to form a 4PL organization within its existing structure.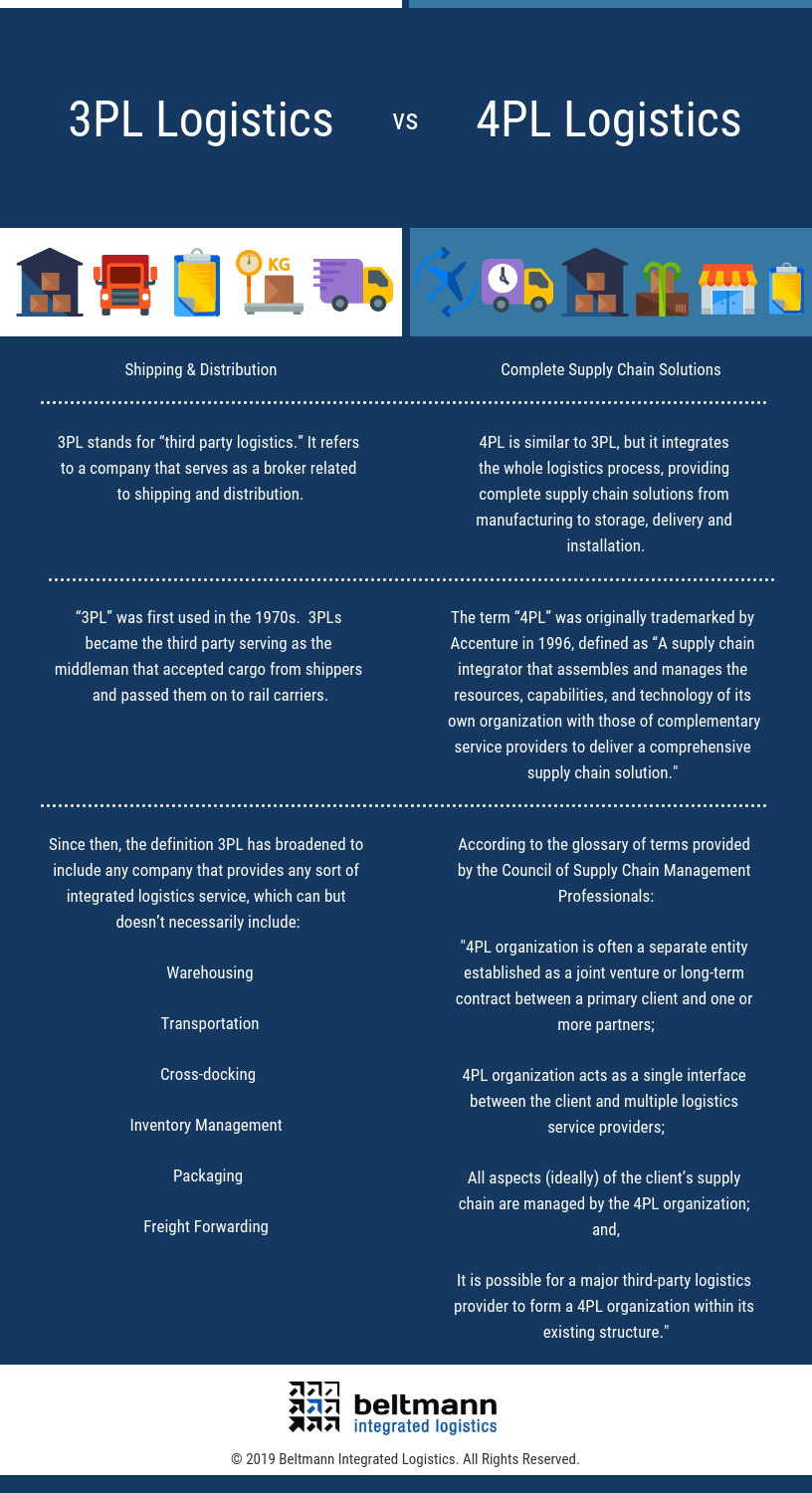 Which Option is Best for Your Business?
You can benefit from working with a 3PL that specializes in a particular leg of the logistics process such as warehousing or packaging. But if you're working with a 3PL to help manage one leg of the supply chain that doesn't integrate well with another part of that process, you can run into problems.
If you are looking for a standard, reliable process from the time a product leaves the manufacturer to the time it is installed on-site, a 4PL that provides a uniform level of service across borders is going to be your best bet. Instead of communicating with multiple points of contact along the supply chain, you can expect to communicate with one person who is overseeing the whole process. If there are any hiccups along the way (as there often are), a 4PL will have standard protocol for all of its contractors and will manage the solution. 4PLs specialize in overseeing procurement, storage, distribution and processes.
Want to know more about 3PL vs. 4PL and which option is best for your business? Please leave a comment and we'll put you in touch with a specialist.
Contact Beltmann Logistics Today
Looking for a trusted 3PL or 4PL team? Contact Beltmann Integrated Logistics for services including warehousing, transportation management, inventory management services, inspection and pre-assembly of retail fixtures, delivery and more.
Author: Augie Kim, Beltmann Integrated Logistics Project Specialist.