What is Dedicated Transportation?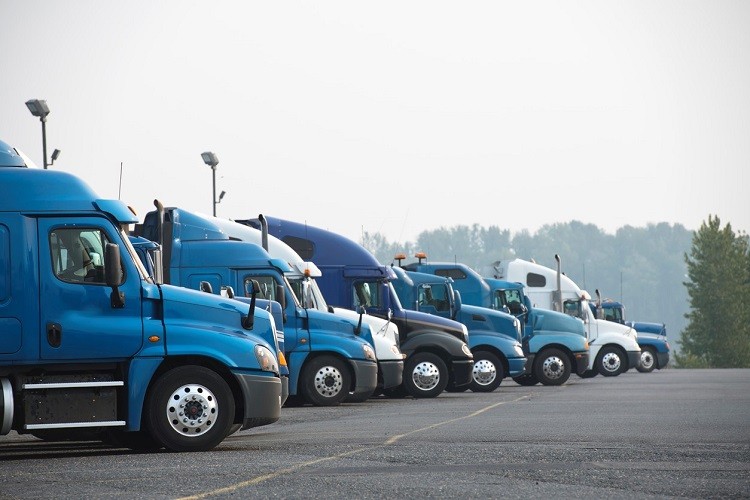 If you have a regular shipment to make, without the means to make it, it's likely you're looking into 3PL services and specifically wondering, what is dedicated transportation?
Dedicated fleet services, also known as dedicated transportation, are services frequently offered by third party logistics teams. Dedicated transportation is a service that is ideal for anyone with a regular shipment to complete. For example, perhaps you send a shipment from Illinois to Arizona every Wednesday that you need to arrive within a specific window of time. Perhaps the goods you're moving require special equipment that you don't own.
Dedicated transportation services can ensure you always have the specialist fleet you need to complete your regular shipment on time.
What are the Benefits of Dedicated Fleet Services?
There are many benefits to choosing dedicated fleet services, as this is a very reliable choice for shipping goods across the country. Here are some of the most often-sighted reasons for choosing dedicated transportation.
Always Available
If you choose dedicated fleet services, you can rely on the fleet you need to always be available for your scheduled delivery. Your 3PL will ensure the specialist equipment you need for this delivery is reserved for your recurring shipment.
Keep to Time
Choosing dedicated fleet services can help ensure your shipment arrives within a scheduled window of time. Part of the reason for this is that the truck will contain only your freight, meaning your goods won't be delayed by additional stops and related factors affected shipments that aren't your own. If your customer or service provider only accepts deliveries at set hours, the punctuality and careful planning that goes into dedicated fleet services will quickly become valuable to your customer relationship.
No Cost of Ownership
Dedicated transportation means you have a fleet you can rely on without the cost of ownership, including initial purchase cost and maintenance costs. In addition, you won't have to handle interviews or deal with the process of finding a trusted driver.
Vast Experience
Experience is essential in providing a high quality service. A reputable 3PL team offering dedicated transportation services will have the specialized equipment and experience necessary to move items with specific freight handling requirements.
Stable Pricing
Using dedicated transportation can not only lead to reliability in terms of delivery times, but also more stable pricing, which can help with budgeting for regular shipments and keep costs more stable.
Simplified Communication and Planning
If you choose to use dedicated fleet services provided by a 3PL team, your 3PL contact will be able to take on related planning and communication tasks to keep your regular shipments stress free. If you choose a 3PL that will provide you with a single point of contact, communications can be seamless.
Choosing a 3PL for dedicated transportation will also allow you to access a range of other services provided by your 3PL, should you ever require them. Contact Beltmann Integrated Logistics today for dedicated transportation or dedicated fleet services, warehousing, FF&E services and more.